What on mother earth is that?
This is called Rezvani Tank an antidote to what is increasingly looking like a bread factory SUV industry where the car makers are now producing a similar version of different brands. Designed as a modem tactical vehicle and an upgrade to Hummer Rezvani is leaving other SUVs eating its dust in awe.
So what do we have here?
We have two types, a military version and civilian the one that was trending online all day after it was spotted in Northern Cape earlier today. So why people were so surprised to see Rezvani in Northern Cape? The answer lies in two distinctive qualities of this beast. The photos here are not doing any justice but in real life, Rezvani is any absolute bonkers. And yes, it's super expensive but if you can swallow the steep six-figure asking price and overlook its obvious Jeep ties, it makes a bold statement.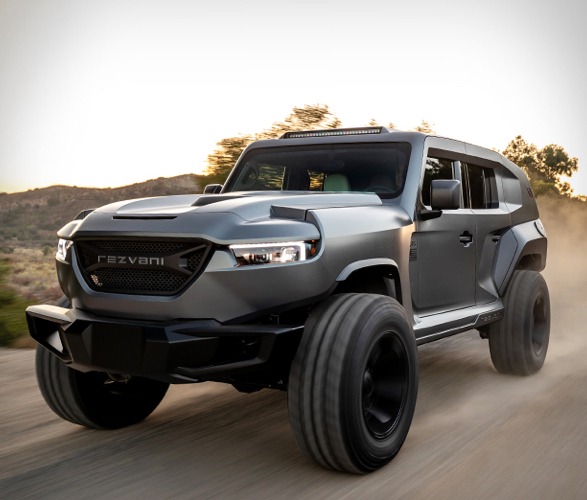 So what are its specifications?
Born from the vision of an encaustic driving experience, the Rezvani Tank was developed to become the most capable vehicle on and off the road. Powered by a 6.4-liter 500-horsepower V8 engine or an optional 6.2L 1,000 Horsepower V8 from the Dodge Demon Rezvani remains the most powerful SUV on the market right now.
Okay, tell me more!
It has the latest in ballistics armor that is capable of stopping assault rifles and high-caliber weapons. Radiator, battery, and fuel tank are all protected as well as the underside against improvised explosive devices.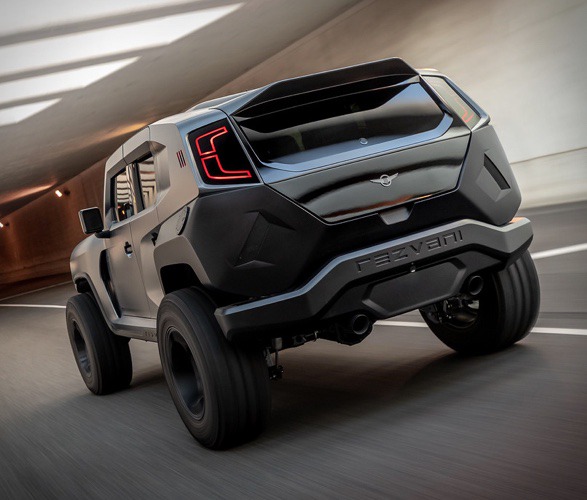 More, please!!!
Its solid tire can still work even after it has a puncher without even reducing the speed, in the case of trackers it releases dark smoke from the exhaust by pressing a button. It has a survival kit including a gas mask and first aid kit. It has a siren and a microphone which allows the driver to communicate with outside people without rolling windows. Steel bumper with built-in winch and D rings can ram through any situation. it has a night vision system which makes the driver be able to drive without switch on the headlights.