Economic Freedom Fighters leader, Julius Malema, has come out guns blazing in defense of Jolidee Matongo. This comes after the newly elected Johannesburg mayor came under heavy criticism for being a Zimbabwean. Several South Africans were not pleased with the fact that a Zimbabwean national has been tasked with such a key position.
Malema came out to defend Matongo saying they grew up with Jodilee Matango in the ANC Youth League. Malema says he won't be rompedin in a campaign to reject the mayor just because his father was Zimbabwean. "I'm sorry, don't count me in your nonsense," Malema said. He however added that politically he disagree with the appointment, but Matongo remains "a black brother of mine".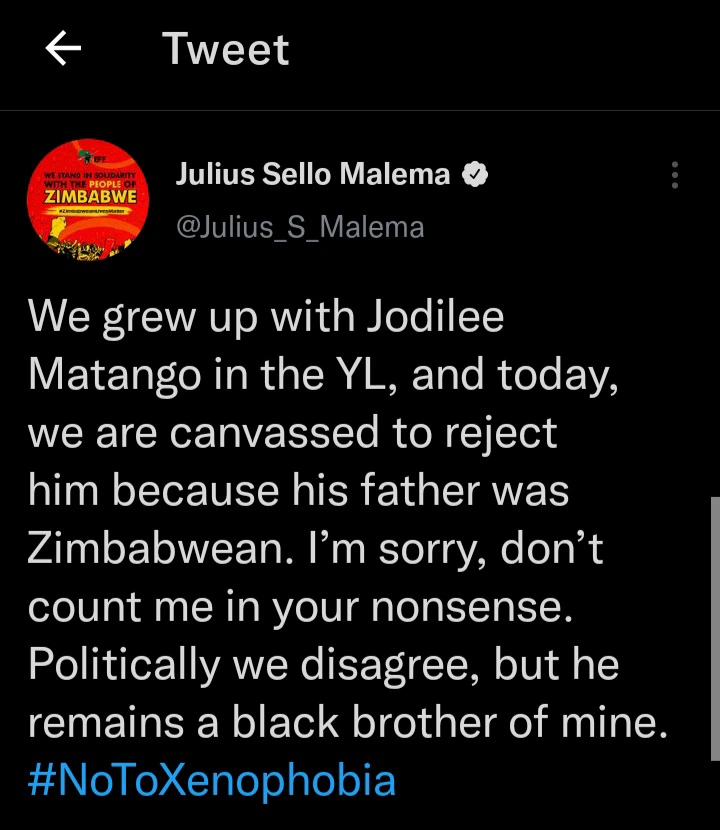 Malema is a big fan of Zimbabweans in particular and foreigners in general especially the black Africans. At one point when South Africa closed its borders due to Covid, he told Zimbabweans to find creative ways of going to South Africa. A statement that was interpreted as endorsing illegal migration into the country.