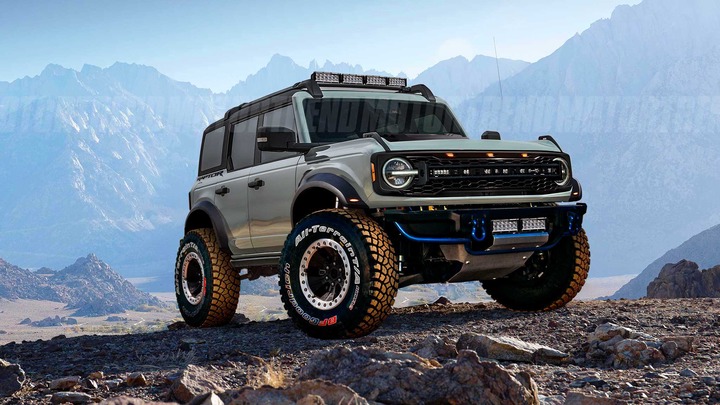 The newest Ford Bronco is a rugged piece, with body-on-frame construction and plenty of hardcore off-road hardware available throughout the lineup—but Ford won't stop there. It's almost a given that the automaker will roll out an even more muscular Bronco Raptor trim to take the top spot in the new Bronco family's trim hierarchy.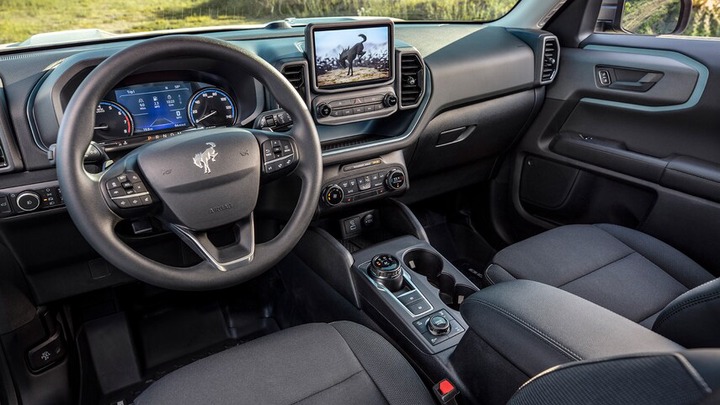 Like the Gladiator, the Bronco pickup will reportedly be offered exclusively in a crew cab configuration. It's also slated to feature the same equipment and trim levels as the standard model. Engine options would presumably carry over and include a 2.3-liter EcoBoost four-cylinder that develops 270 hp (201 kW / 274 PS) and 310 lb-ft (420 Nm) of torque. There should also be a 2.7-liter EcoBoost V6 with 310 hp (231 kW / 314 PS) and 400 lb-ft (542 Nm) of torque.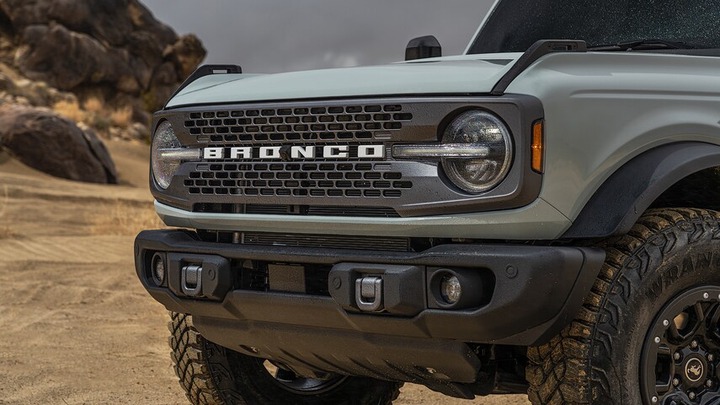 Around the sides are far wider fender flares, which are there to house what Bronco Nation says are 37-inch tires. Interestingly, the wheel openings are no longer round, but rather angular, more like what you would find on a Jeep Wrangler. And at the back, the main changes are in the lights. The main taillights have a dark tint to them, and the third brake light is wider and contains the mandated rear running lights that mirror the fronts.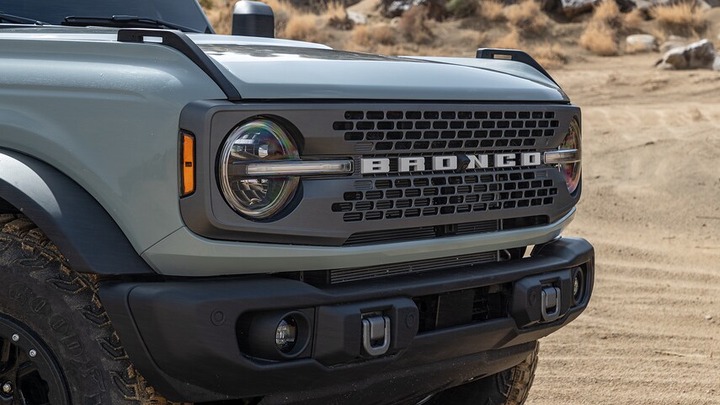 The Bronco DR is fitted with Multimatic Positional Selective DSSV dampers, a special shock absorber that the company has developed and deployed not just in competition cars but several high-profile road cars. While the DSSV dampers can be found in Ferrari SF90 Stradale and Mercedes-AMG GT, an off-road tuned version lives underneath the Chevrolet Colorado ZR2.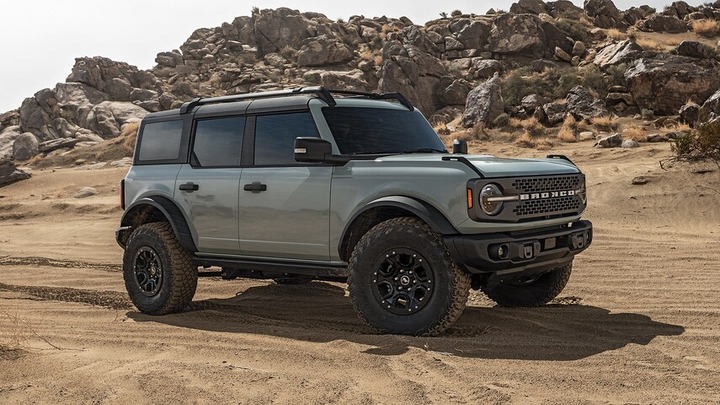 Apart from the arch-filling tires and wide fender extensions, the Bronco looks mostly similar to its Wild Trak and Badlands siblings, but that's not a bad thing – every retro Ford sport-ute is attractive. The Bronco Nation says to expect the Raptorized SUV by the middle of next year. Pricing is still a question mark, but don't expect a lot of change from $60,000 given the Wild Trak four-door starts at $50,970.