In a bold public display of affection, Kim, 41, and Pete, 28, were seen holding hands on Wednesday while celebrating his birthday in Palm Springs, California. The two were celebrating the 28-year-old comedian's birthday in Palm Springs on Wednesday at Kim's mother's mansion, where they have been staying for some time until they were spotted by paparazzi holding hands.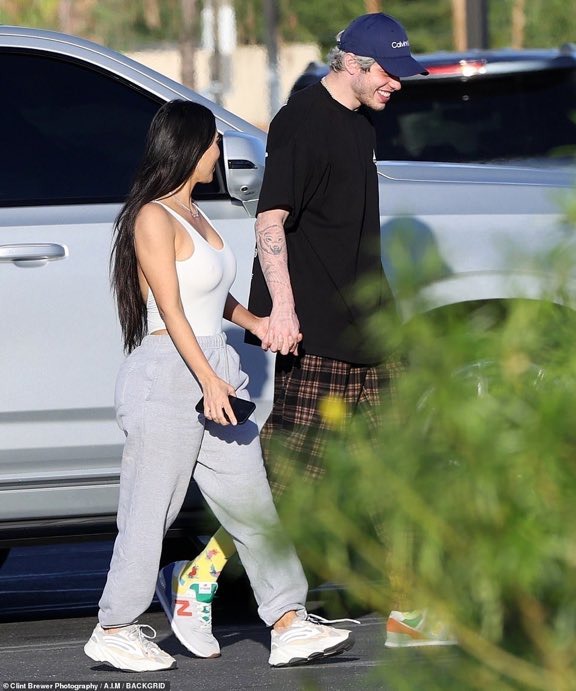 Pete, as you may have heard, has a bit of a reputation for seemingly dating some of Hollywood's most sought-after women — Ariana Grande, Kaia Gerber, Kate Beckinsale, and Phoebe Dynevor, just to name a few.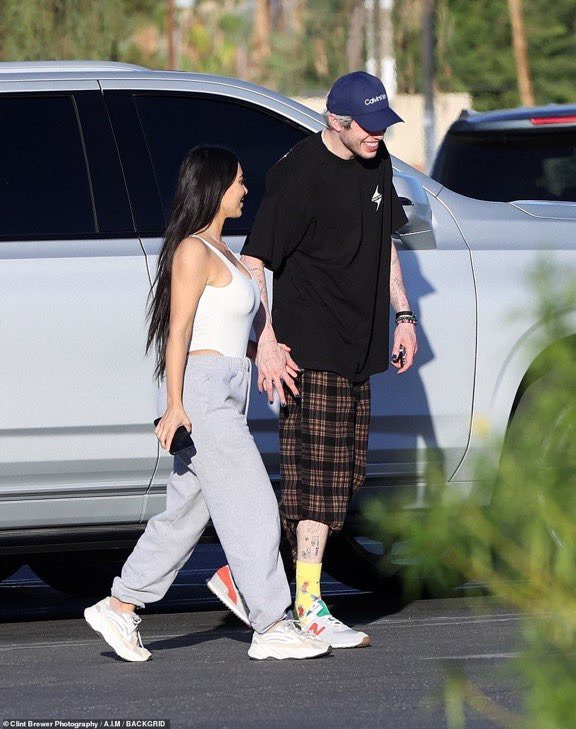 It's unclear when the pair decided to go from friends to something more but fans are living for the developments. As one person wrote on Twitter, "Kim Kardashian and Pete Davidson are dating ?!?! Something is in the air."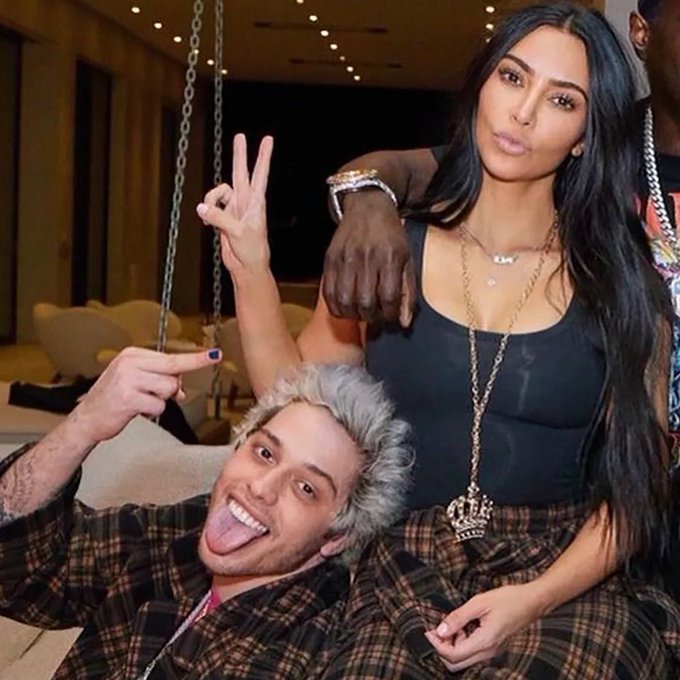 The ink on the Kardashian/West divorce hasn't even been manufactured to be put into the pen that will eventually sign the papers. More importantly, Kim has four whole children and Pete seems very nice but doesn't exactly give off the energy of someone you seriously bring around the kids.