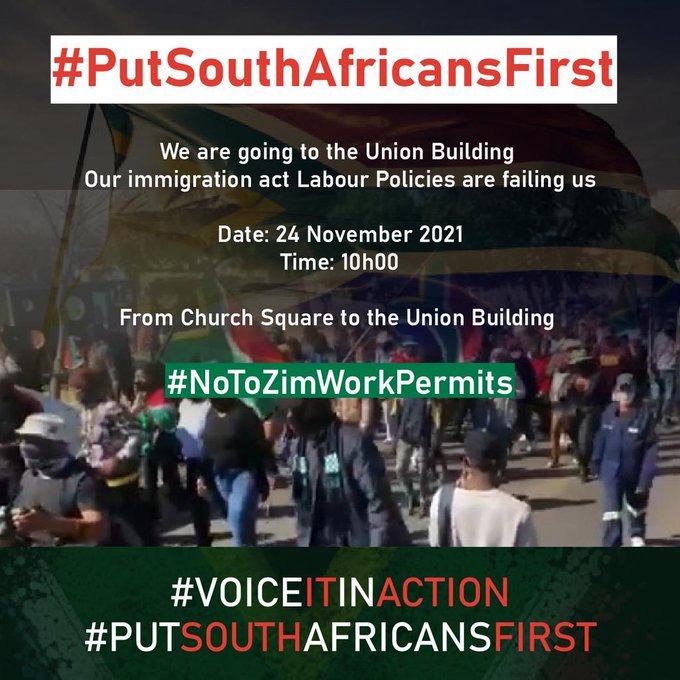 The #NoToZimWorkPermits protest which was scheduled to take place today at the Union Building flops after a few people showed up at the venue. The largely xenophobic even that is meant to target Zimbabweans foreign nationals living in South Africa was hyped on social media as the event of the year but as it turns out the majority of South Africans choose to go about their daily business.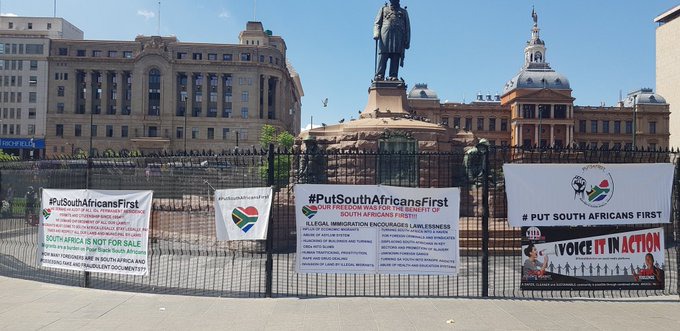 At the time of writing this report, only a handful of people were at the venue, looking dejected while raising a few posters for the journalist who showed up to cover the event. Ironically a few white ladies also showed up at the venue to demand that black Zimbabweans must go back home.
Many countries are beneficiaries of the Exemption permits including Lesotho, Mozambique, and Angola but Zimbabweans are always singled out as the target of protests and online trolls. The protest comes at a time when the Kenyan president is in the country telling Ramaphosa to open the borders just like he did in east Africa among Uganda, Burundi, Kenya, and Tanzania to allow free movement of goods and people.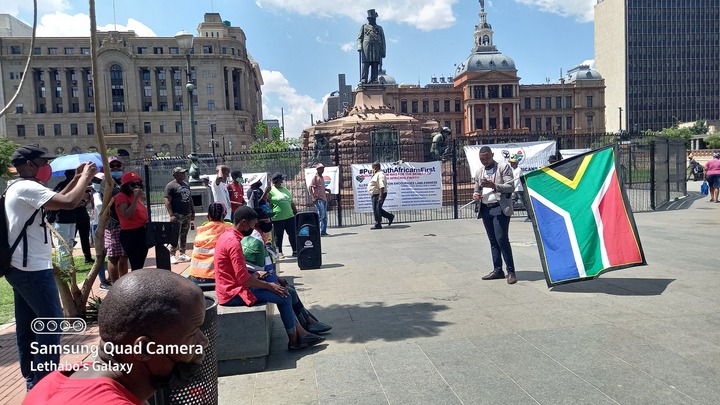 The globalized world
The idea of one person with different colors living in a globalized world has often led to a contentious debate with those who prefer to live in their huts enclosed to themselves and shun new ideas and new traditions and culture. But rising incomes elsewhere in the world have increased demand for African commodities and natural resources, boosting national economies. Globalization has also supported knowledge transfer, enabling African countries to improve living standards by "leapfrogging" to new technologies.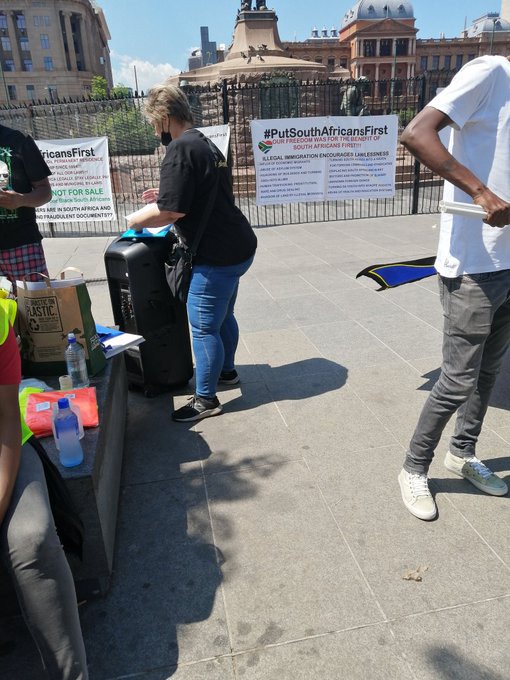 So what are the lessons here?
The majority of South Africans have more pressing issues than the issue of illegal migrants, the issue of service delivery, corruption in government, and lack of high-paying jobs remain the key priorities among many South Africans.
And most importantly many South Africans are choosing love over hate.