Keep your eye on the ball and work to win by a decisive majority despite the difficulties. This was the clarion message from recently-elected Zambian President Hakainde Hichilema – who took political office in a landmark election in August 2021 – to opposition party leaders in South Africa and on the continent.
Hichilema, who had five failed attempts at contesting the presidency, and who was hailed when he defeated then-president Edgar Lungu by a firm majority, is on a visit to South Africa in an effort to bolster his country in the region.
He said his main message to opposition party leaders who were determined to unseat long-serving regimes was that they had to be clear on why they were seeking public office.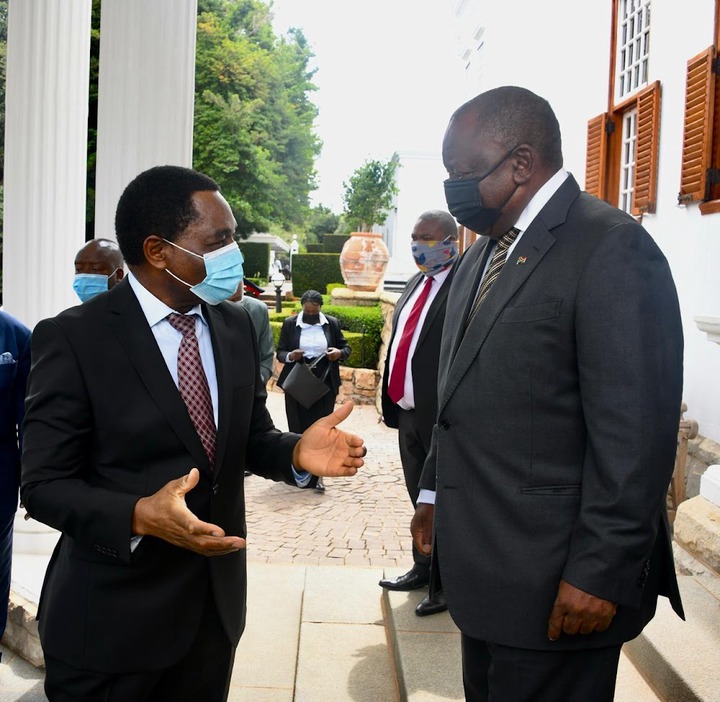 "Those who seek public office must understand we are going in there for service – to improve, to better the lives of our people. If that is engrained in you and your team, then you are committed to this cause. If you are still in opposition, you have to work with this in mind; this is your commitment (because) you will go through difficulties. If you wilt in the face of difficulties, then maybe you didn't have the conviction," Hichilema said
He said opposition party leaders must remain focused even if it takes a long time to be elected into office. He cited his own example, where he was on the opposition benches for 23 years and led his United Party for National Development for 15 of those years.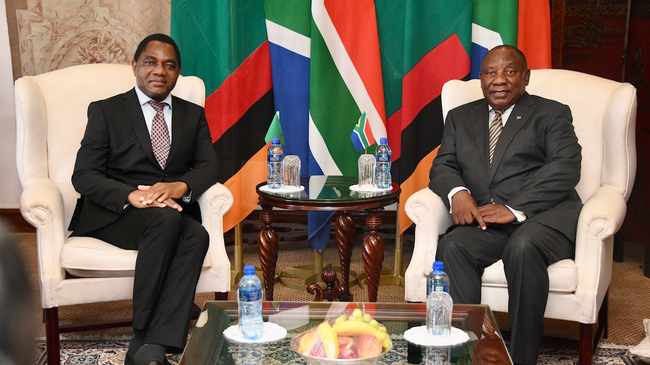 His election to the presidency was seen as a stunning landslide victory against Lungu, who had led the country – arguably into economic ruin – for 10 years.
He further noted that opposition party leaders should resist the temptation of being "drawn into the mud" by autocratic regimes and then resorting to violence and non-democratic means.
"Be smart, be consistent, be clear, use the tools available to you. We used the tools available to us, when we were not around to move around, airspace was taken away from our usage, and physical presence, we used social media, we used campaign groups," he said, further noting the importance of embracing youth in democratic change.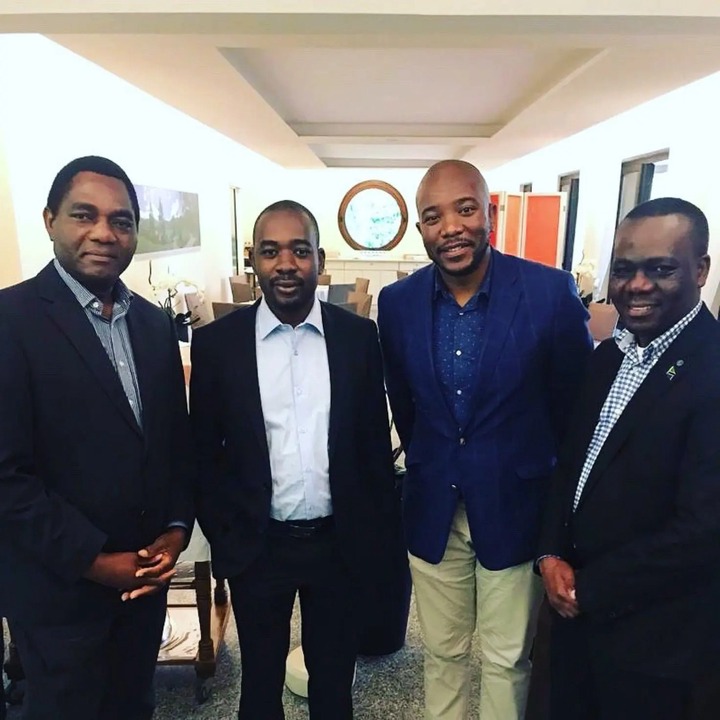 Hichilema was on a working visit to South Africa, where he paid a courtesy visit to President Cyril Ramaphosa and engaged with investors and business people in a effort to bolster investment in his country's battered economy.
'We bring responsibility and credibility'
His victory over Lungu left him with some startling challenges, as Zambia's economy is in dire straits. In November, the copperbelt country became the continent's first pandemic-era sovereign defaulter after failing to keep up with its international debt payments.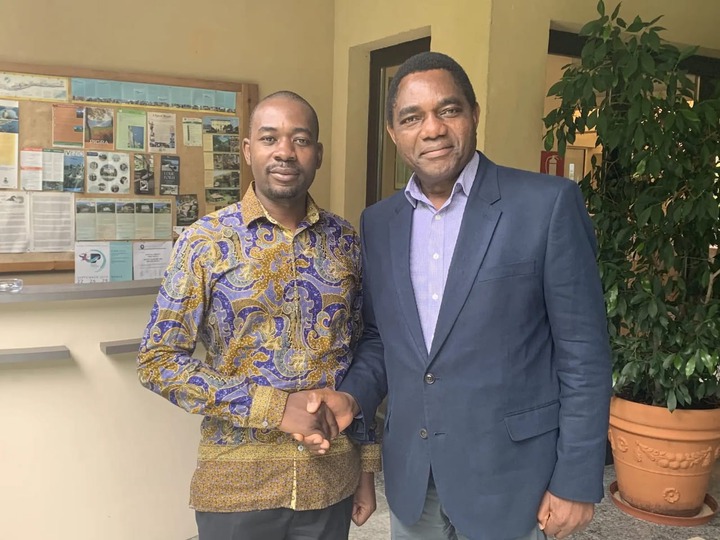 "The economy was run down, which was really looking up in 2011, and by 2021, at the time of the election, we had an economy that had declined so much we had a high debt portfolio. It was very unnecessary debt that we acquired that led to the country defaulting – we defaulted in terms of debt servicing. Since we got in, we got a handle on this. We now got in place an agreed common framework for managing this debt, so there's no default going forward.
Hichilema described the government that he inherited as one characterized by a breakdown in the rule of law and widespread corruption. Much like Zimbabwe, Zambia has endemic levels of corruption which Hichilema said should be tackled through regional collaboration in asset recovery and prosecutions. The president said he was committed to a zero-tolerance policy to corruption in his administration.