The main opposition leader Nelson Chamisa of the citizens' coalition for change has just announced that he will host his first major rally since the end of the 2018 elections. The rally will be held at Zimbabwe grounds, Highfields on Sunday 20th of February 2022 at 11 am.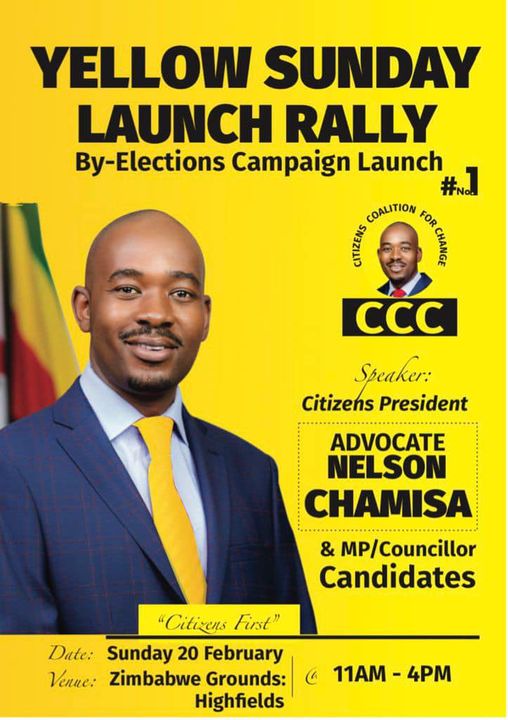 Due to various restrictions, Chamisa did not have an opportunity to hold a rally since the last disputed elections and more so coming at the backdrop of his arch-nemesis Mwonzoro who hold a similar rally over the weekend but with a small crowd of mostly kids, Chamisa will be eagerly waiting for Sunday to prove that he indeed still the only real deal in town.
In the past, the opposition party rallies were characterized by young people from all works of like coming freely to hear the charismatic leader speak. The entertainment was usually lined up by party artists like Paul Madzore, Since few mainstream artists were willing to associate with Chamisa fearing the unforgiving regime.
But at the turn of the year 2022, several musicians have publicly voiced their support for the opposition party including the legendary Sanii Makhalima, Ser Calaz, and Ricky Fire among other artists. It wouldn't be a surprise to see some of these artists joining up to entertain the ghetto youth at the event.