As the two sides gather for a third round of peace negotiations, Russia has promised Ukraine that it will halt its offensive 'in a second' if Kyiv accepts a slew of unusual Kremlin demands. Russia is demanding that Ukraine cease military activity, alter its constitution to entrench neutrality, recognize Crimea as Russian territory, and recognize the separatist republics of Donetsk and Lugansk as autonomous territories, according to spokesman Dmitry Peskov.
Ukraine is aware of the situation, according to Peskov, and has been warned that "all of this can be stopped in a second." It was the clearest statement yet from Russia about the conditions it wants Ukraine to meet in order to end what it calls its "special military operation" in Ukraine, which is now in its 12th day and has reportedly killed over 10,000 Russian servicemen.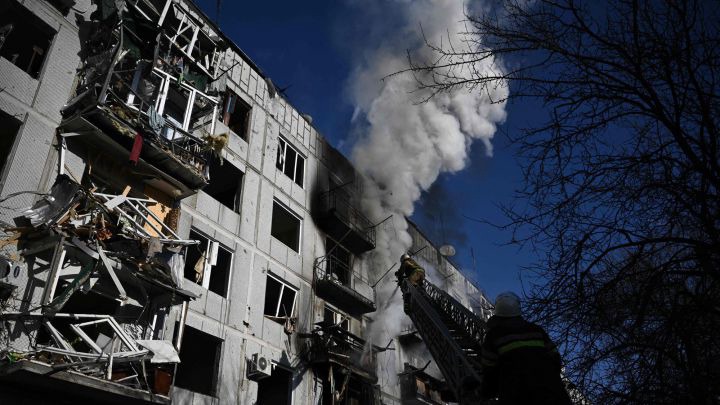 Peskov's remarks came as a Russian delegation flew to Belarus to meet with Ukrainian negotiators for the third round of peace negotiations. According to Ankara, Russian Foreign Minister Sergei Lavrov and his Ukrainian counterpart Dmytro Kuleba will meet at a forum in Turkey on Thursday. It would be the first high-level gathering since Moscow's invasion began on February 24.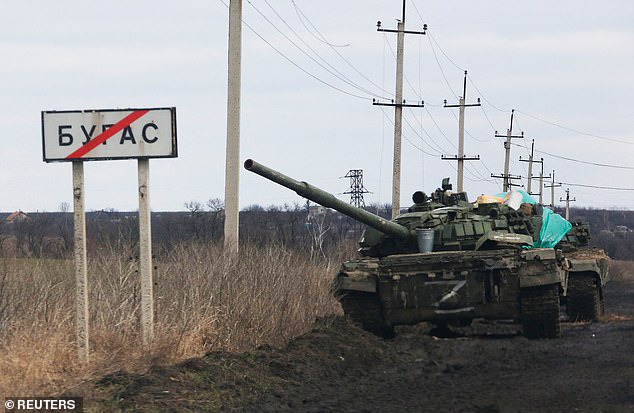 'They should make revisions to the constitution according to which Ukraine would reject any goals to join any union,' Peskov said today on the question of neutrality. Only by amending the constitution is this feasible.' Despite the advance of Moscow's soldiers, a Kremlin official stressed that Russia was not aiming to make any new territorial claims in Ukraine. 'We are nearing the end of Ukraine's demilitarization.' We'll get it done. The most important thing, though, is that Ukraine ceases its military operation. 'If they cease their military operation, no one will shoot,' he says.
'They should change their constitution to make it clear that Ukraine rejects any attempts to join any bloc,' Peskov added. 'We've also discussed how they should recognize Crimea as Russian territory, as well as the fact that Donetsk and Lugansk are sovereign entities.' That's all there is to it. 'It will come to a halt in a split second,' Peskov told Reuters.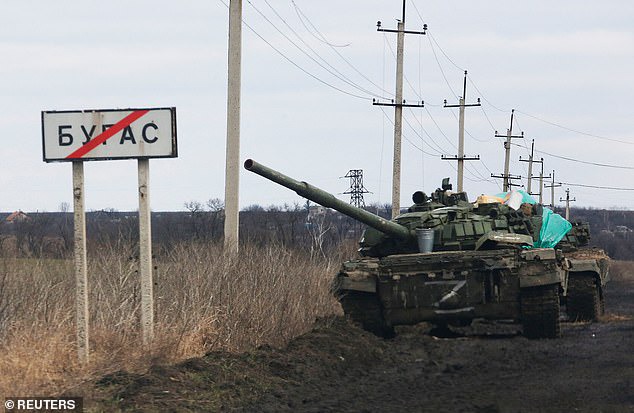 The invasion, which began on February 24, has resulted in thousands of civilian and military casualties, as well as the biggest refugee crisis in Europe since World War II and global anger. Russia has urged for a long time that Ukraine commit not to join NATO. Ukraine's then-president, Petro Poroshenko, signed a constitutional change in 2019 committing the country to working for NATO and EU membership.
Peskov's remarks came as Ukrainian and Russian delegates prepared to meet in Belarus for a third round of talks. Mykhailo Podoliyak, a presidential adviser to Ukraine's President Volodymyr Zelensky, shared a photo on Twitter of himself in front of a chopper about to go towards the country's northern neighbor. We'll begin talking to officials of a country in a few minutes who genuinely believe that large-scale violence against civilians is an argument,' he added. 'Demonstrate that this isn't the case.' 'Ignore numerous toxic names like Yanukovych, Boyko, and Muraev, which are all Russian fools.' He had just submitted another tweet in which he referred to the Russian soldiers as "barbarians."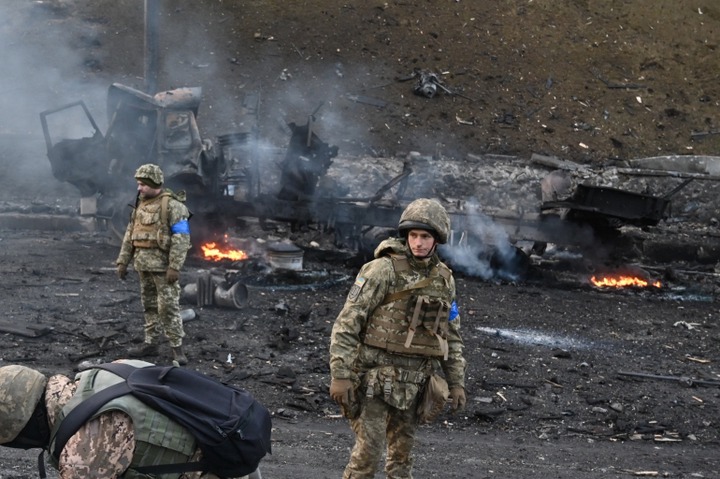 'Twentieth-century barbarians. 202 schools, 34 hospitals, and 1500+ residential buildings were damaged or destroyed by Russia,' he added. Our villages are utterly devoid of light, water, and heat since the year 900. The Russian army has no idea how to deal with other militaries. However, it excels in killing civilians.' His letter was accompanied by a photo of structures that had been leveled by Russian bombs. Meanwhile, Turkey's foreign minister, Mevlut Cavusoglu, confirmed today that Lavrov and Kuleba will meet on Thursday in the resort city of Antalya. The idea was verified by Russia's foreign ministry.
Turkey, a NATO member with a Black Sea maritime border with Russia and Ukraine, had offered to arbitrate between the two sides. Ankara enjoys solid connections with both Moscow and Kyiv, and has condemned Russia's invasion while opposing sanctions against the country.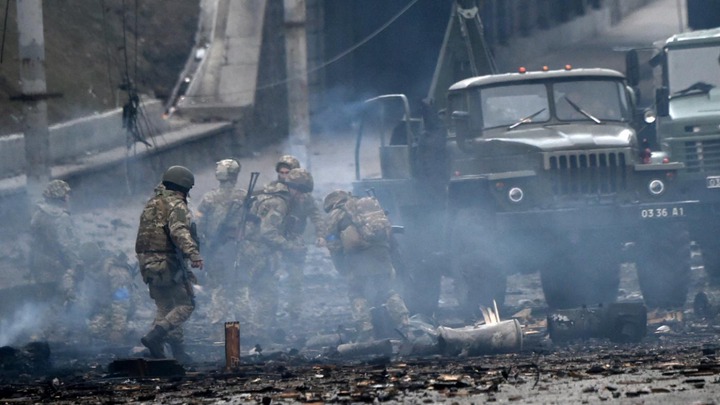 President Tayyip Erdogan reiterated Turkey's offer to host the conference in a call with Russian President Vladimir Putin on Sunday, according to Cavusoglu, and Lavrov subsequently accepted. 'We especially hope that this meeting is a watershed moment and…an key step toward peace and stability,' he said, adding that both ministers had requested his participation in the meetings. On Telegram, Russian Foreign Ministry spokeswoman Maria Zakharova confirmed the meeting. On Saturday, Kuleba indicated he was open to discussions with Lavrov if they were'meaningful.'
On Monday, Russia promised additional 'humanitarian corridors' to transport Ukrainians caught in its crossfire to Russia and its partner Belarus, a move that Kyiv quickly lambasted as an evil charade. The declaration came after two days of failed ceasefires in Mariupol, where hundreds of thousands of residents are stuck without food or water, under constant bombing, and unable to remove their wounded.
Russia's efforts in Ukraine are referred to as a "special military operation." It has displaced more than 1.5 million people in Europe's fastest-growing refugee crisis since World War II, according to the UN. Turkey has provided drones to Ukraine, angering Moscow, while building tight defense, trade, and energy connections with Russia and welcoming millions of Russian tourists each year. Ankara also opposes Russia's policy in Syria and Libya, as well as the annexation of Crimea from Ukraine by Russia in 2014.
After two days of failed ceasefires to allow residents to flee the besieged city of Mariupol, where hundreds of thousands are trapped without food or water and are subjected to unrelenting shelling, Russia announced the creation of 'humanitarian corridors.' According to plans issued by the RIA news agency, a corridor from Kyiv would lead to Russia's ally Belarus, while citizens from Kharkiv, Ukraine's second largest city, would be routed to Russia.
'Attempts by the Ukrainian side to fool Russia and the rest of the civilized world are futile at this time,' the ministry added. Russia was attempting to 'exploit people's pain to create a television picture,' according to a spokesperson for Ukrainian President Volodymyr Zelenskiy. 'They are Ukrainian nationals, and they should have the right to flee to Ukrainian land,' the spokeswoman told Reuters.
The UN refugee agency stated on Monday that more than 1.7 million Ukrainians have fled into Central Europe as a result of Russia's invasion, with thousands more on their way. Russia has been isolated from global business in a way that has never been seen before by such a massive economy. On Monday, global stock markets plummeted after Washington announced it was considering expanding sanctions to Russia's energy exports, which had previously been exempt from trade restrictions.