Almost all polling stations have announced the official results on the March 2022 by-election. If there is one thing that is clear is the fact that the newly formed Citizens Coalition for Change has been rubber stamped as the legitimate opposition party. The remaining Members of Parliament and councilors for MDCT led by Douglas Mwonzora are surely quaking in their boots , for they surely know that come 2023 they will reach the dead-end.
In some polling stations , Mwonzora got ZERO votes despite deploying polling agents which also raise the question about the process of selecting these polling agents. Some would suggest that these are unemployed youth who are in for a quick buck , but thus the story for the another day.
Epworth and Mutasa South parliamentary Results
Zanu PF's candidate Zalerah Makari won the seat she contested as an independent candidate in 2018. A closer look at the 2018 results tells us the whole story that indeed she was poised for a victory. In the history of Zimbabwe , no independent candidate has ever won the elections to become an MP bar (Themba Mliswa and Jonathan Moyo) who have build political capital as senior Zanu PF members.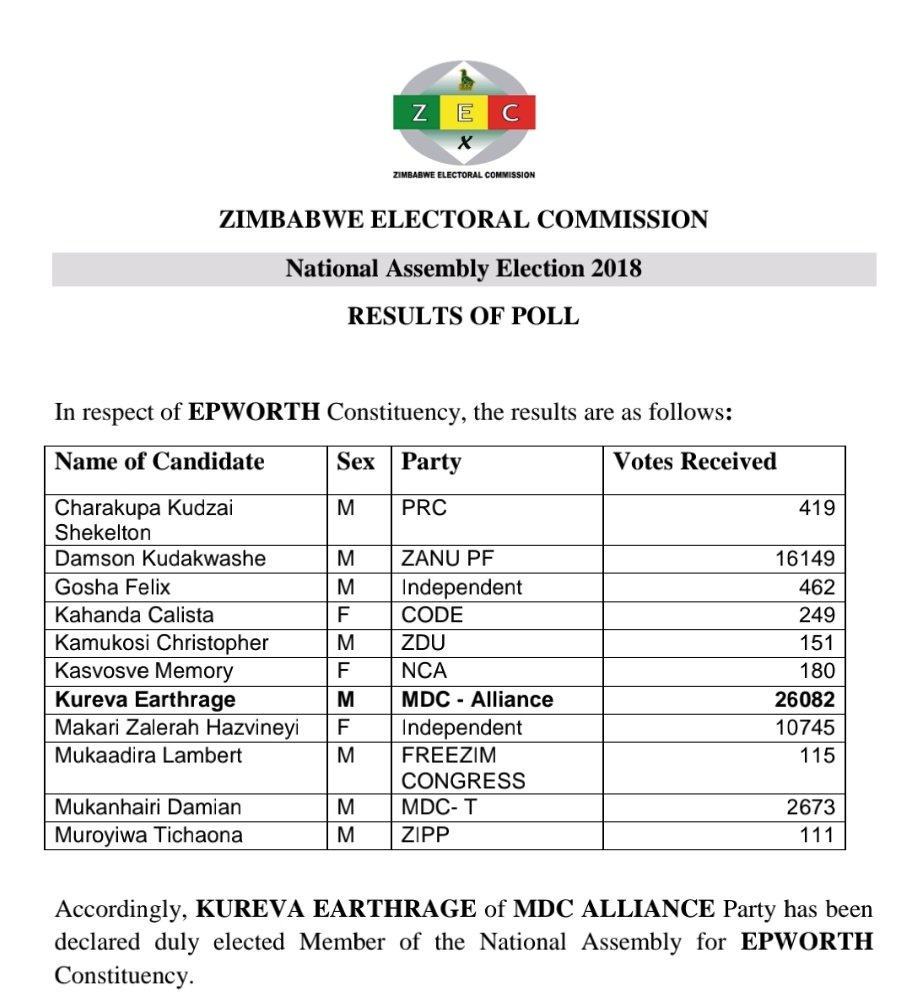 Zalerah Makari performance in 2018 was a statement of intent and now she has won the seat. It also serves as a reminder to the opposition that no urban seat is safe come 2023 the same applies to Mutasa South where Zanu PF has managed to snatch another seat from the opposition according to the preliminary results. As for the rest of the results they generally went as expected with CCC candidates winning the seats it lost when Mwonzora recalled the MDC-A members while Zanu PF retained its vacant seats.
More details to follow ….