It's safe to say they're as close as two licks of paint. They share the same bed, bath together, wear the same clothes, studied the same thing and followed each other into the same jobs. Owami and Olwethu Siko even married the same man and had baby girls within two months of each other – making their children sisters as well as cousins.The 31-year-old twins have also experienced the same heartache. Their marriage to their husband – a prominent TV producer – was fraught with problems and the women packed their bags and left him two years ago.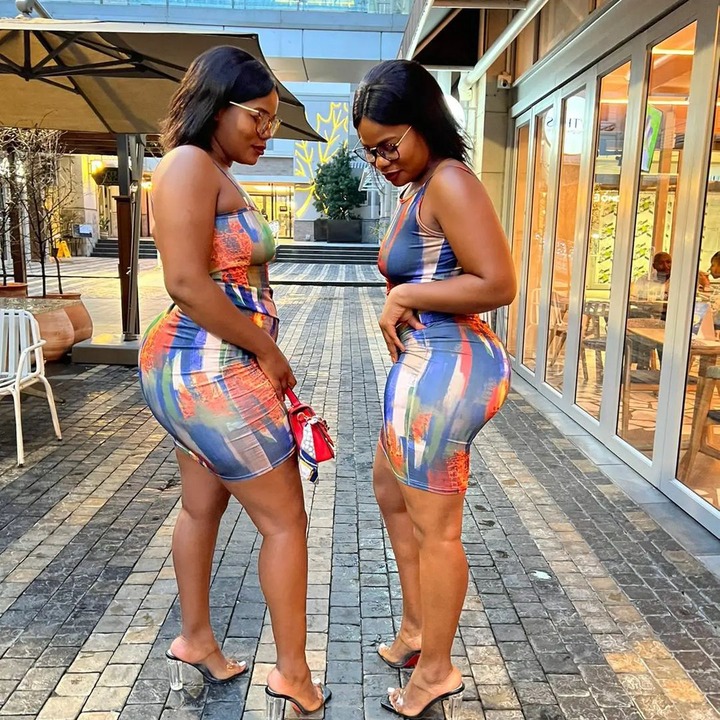 The twins are now looking for an eligible bachelor to marry them both – and Owami and Olwethu have made their search public: they're stars of a new Mzansi Magic reality show called Twice as Bold, a 13-episode series that follows the sisters as they go in pursuit of love, attempt to reconnect with their mother, share their spiritual journey and navigate parenthood. Their life choices may have raised eyebrows but they wouldn't have it any other way, they say. They've always done everything together so it makes sense that would apply to marriage too.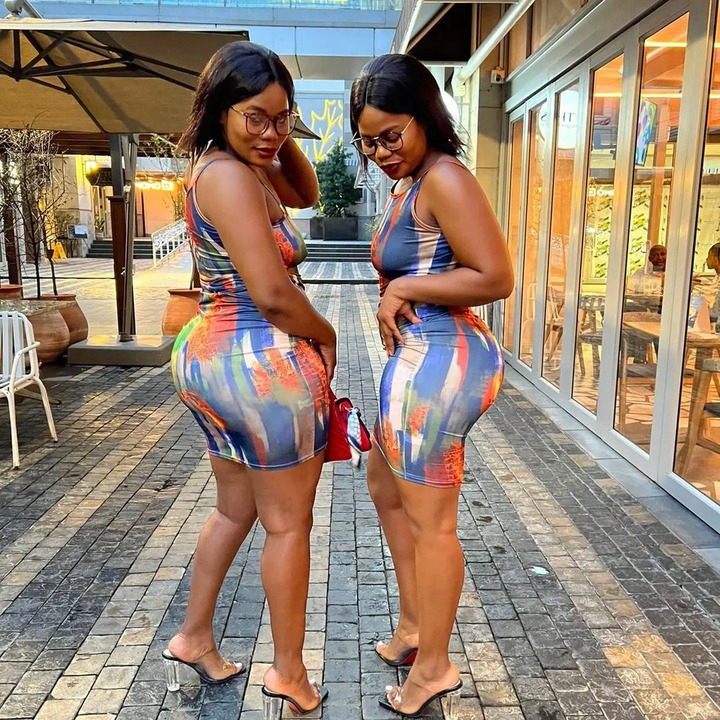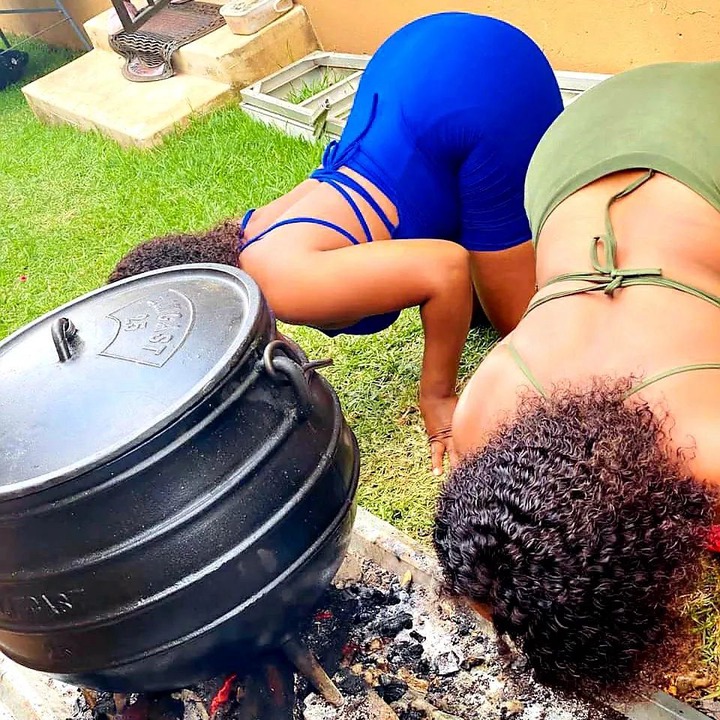 Their ex didn't think twice when they told him they came as a package deal. After a whirlwind romance, he married the sisters in the same ceremony. He was 40, they were 21. "It was an arranged marriage," Olwethu says. "He wanted to be with pure girls [virgins]. We all slept together in one bed, it wasn't anything unusual – if anything we were both at peace to be together," Owami adds.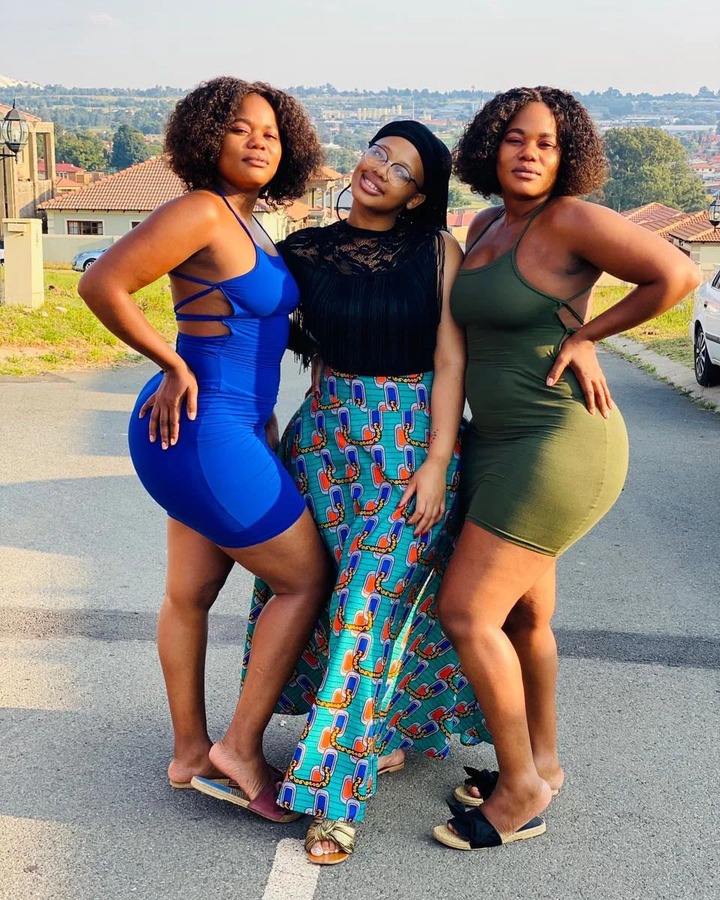 For a while their union was happy but they claim it descended into emotional and physical abuse – and finding out he was already married and had fathered 12 children from different women was the last straw. They called time on the marriage after nine years. Now they're searching for the one Mr Right again. "We want to still marry the same man, that hasn't changed," they say. The twins grew up with their grandmother in Vosloorus, south of Johannesburg. They didn't have much but they could always count on each other.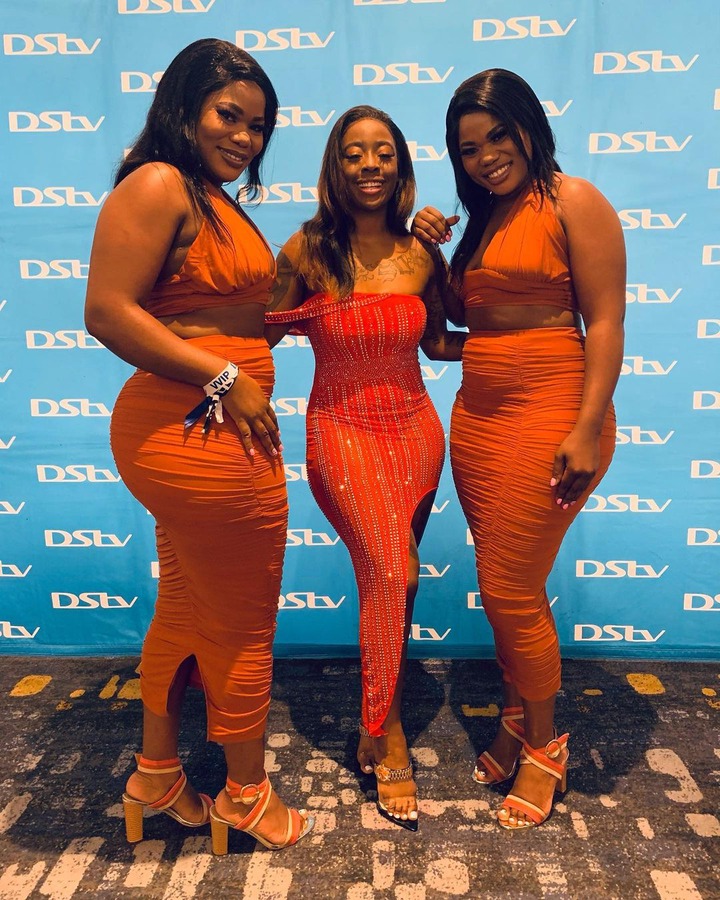 "Our father died before we were born and our mother left us in the care of our grandmother to raise another man's kids," Owami tells us. "It was painful and traumatic." Raising a child is tough, let alone raising two single-handedly but their grandmother did her best to provide for the girls. "Sometimes we'd go to bed with pap and cabbage, which was better than starving," Owami says.
Although their granny loved them dearly, growing up without their mother made them feel alone and unworthy. The girls were dealt another blow when their beloved gran passed away in 2021. Owami believes it's their unconditional love for each other that carried them through those difficult times. "One thing I'm grateful for is that we had each other. Even though our grandmother was there, we showed each other the love we were looking for in a mother," she says.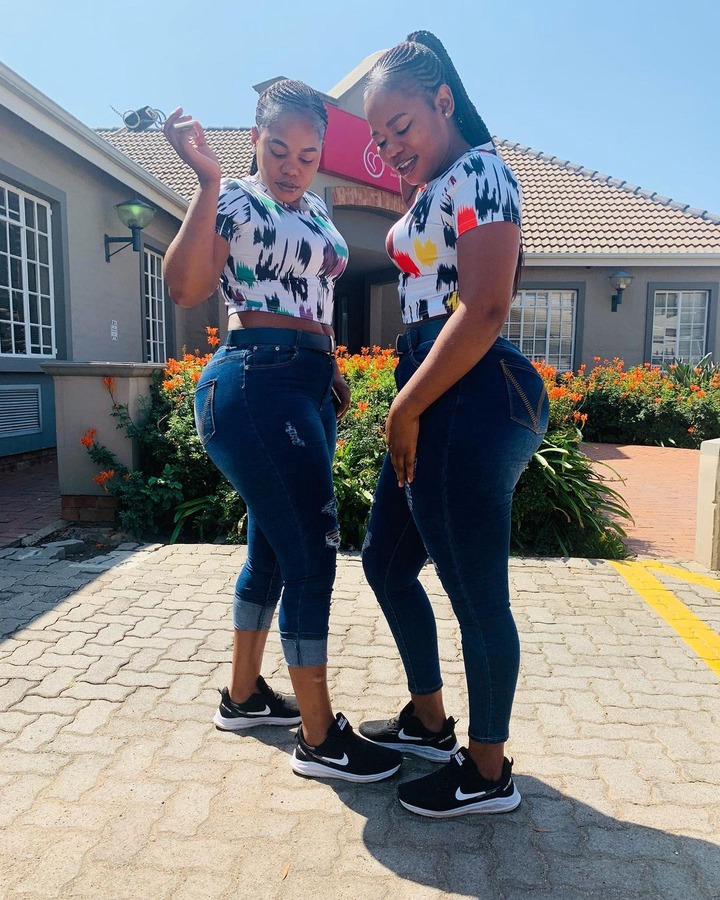 "When our grandmother died it made us realise we still have each other, which really made us see life in a positive light." Owami and Olwethu are like two peas in a pod. Even at primary school they were always in sync. "When we were in Grade 1 Olwethu sat behind me while I sat at the back, but our marks were always the same," Owami recalls.
Their marks were almost identical even after they were placed in different classes. "It's just one of those unexplainable things that remain a mystery to the both of us," Owami says. People have always had trouble telling them apart. "When we arrive somewhere people can't tell the difference between the two of us until one of us says something," Owami says.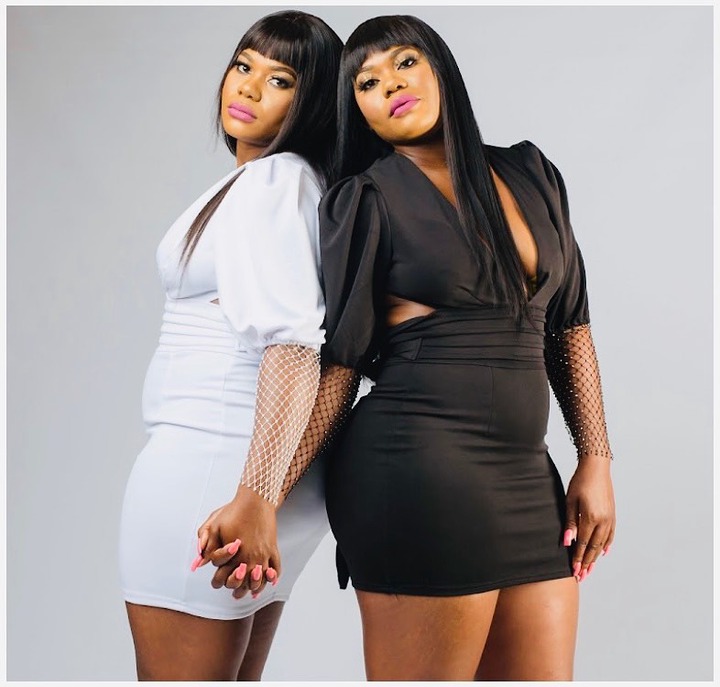 Yet their personalities are very different. Olwethu describes herself as an introvert, while "Owam can talk" she says, poking fun at her twin. "We balance each other out." As far back as they can remember, the twins have always wanted to marry the same man. So they thought they'd hit the jackpot when they met the TV producer. "We share everything with each other," says Owami, who studied acting at City Varsity alongside her sister. "We even shared the same phone for about five years when we were students."
It wasn't long before they were going on dates together. "One time I was in the bathroom, and he asked my sister a question. When I came back, he asked me the same question and our answers were identical even though I hadn't heard what he'd asked her," Owami recalls. "He was so fascinated. Although we had gone to him to for assistance to help us grow our careers, he soon found a love interest in the both of us."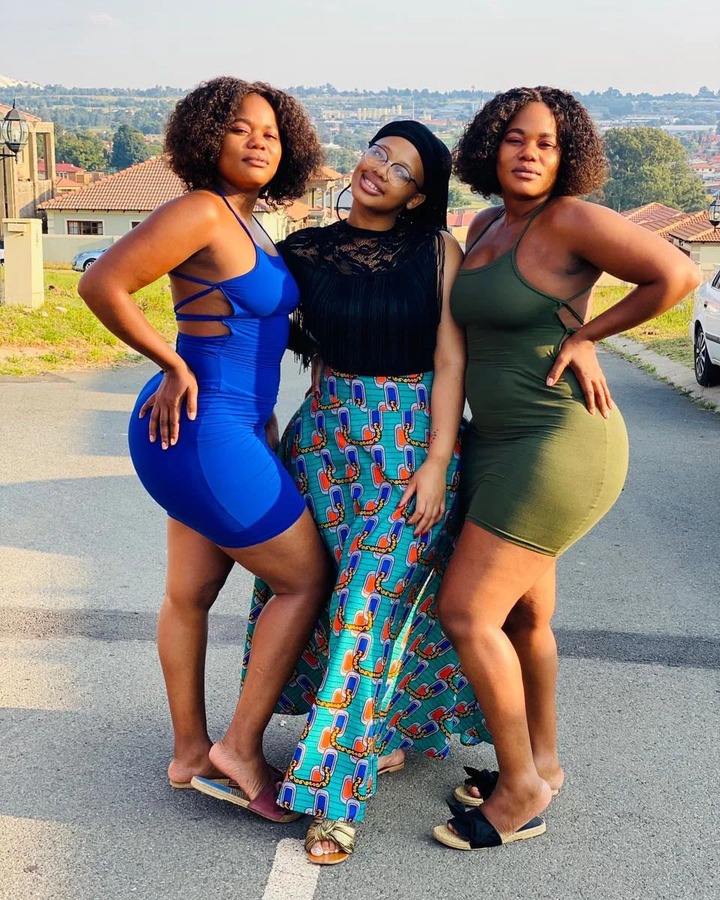 After two months of dating, the Siko twins tied the knot with the producer – although looking back they believe rushed into the marriage because they "didn't know better at the time". Two years after tying the knot, they both fell pregnant and although the marriage was in the process of unravelling, they stayed with their husband for the sake of their children.