Often referred to as the "miracle tree," moringa is gaining in global popularity for its beneficial roles not only in nutrition but also in sustainability, global health, and agriculture. So what makes moringa so magnificent?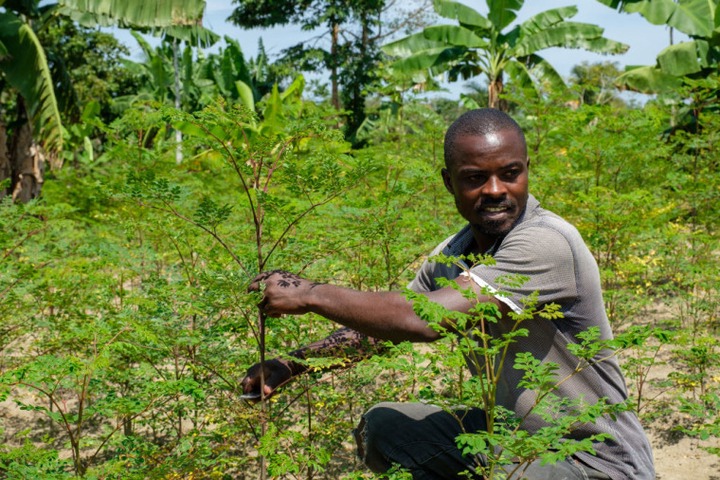 History and Global Use of Moringa
The moringa (Moringa oleifera) tree is a fast-growing, deciduous tree native to subtropical areas in southern Asia, Africa, and South America. Because of its ability to grow year-round, many cultures have used various parts of the moringa tree both medicinally and as a food source. First described around 2000 B.C., moringa was used as a remedy for over 300 conditions in traditional medicine (1). Today, it continues to thrive globally because of its ability to sustainably improve diets by adding protein, micronutrients, and other phytochemicals.
Nutrients Found in Moringa
Across the globe, people in developing countries supplement their diets with moringa because of its extraordinary nutrient density. Moringa leaves are rich in protein, essential amino acids, and micronutrients such as copper, manganese, iron, zinc, and vitamin A, making it a great source for natural nutrient fortification (2, 3). Moringa is not only abundant in micronutrients, but it also has polyphenols, isothiocyanates, and polyunsaturated fatty acids (PUFAs). Its oil is nutritionally similar to olive oil but is more resistant to oxidation and does not become rancid as quickly.
Unlike many botanicals, studies have shown that moringa is hearty and that its nutrients can withstand extreme temperatures such as boiling. By adding the leaves to a broth or even battering and frying them, unserved populations are able to nourish their bodies with an easy-to-grow superfood that can be harvested locally and remain nutritionally stable for long periods of time (4).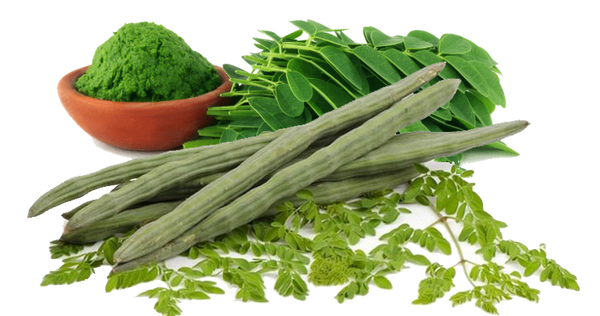 Moringa Is More Than a Superfood
The mild flavor of the flower and nutrient-dense leaf are consumed in foods and brewed as a tea, but beyond its nutritional benefits, moringa's versatility makes it a sustainable solution with many applications. The seed oil is often used in skin and hair care, while the seed itself has more recently been used in water purification. Moringa bark and seed cake are used in textiles and animal feed, the roots are used therapeutically, and the live tree is often used as fencing (5, 6). With little water needed to grow it and the ability to utilize every part of the tree, moringa is a sustainable option across multiple industries with virtually endless uses.