In the 2018 general elections, the leader of Zanu PF president Emmerson Mnangagwa got fewer votes than his Members of parliament combined a testament to a well-oiled ground structure that Zanu PF has but also his less popularity. The opposite was true for the then MDC-Alliance which was led by President Nelson Chamisa.

This has never been a one-off thing but something that has persisted since the early days of the opposition movement. The leader has always been more popular than the party primarily because some opposition leaders ride on the popularity of the party and its president without concrete local programs of leadership qualities.

We have seen their follies being exposed once some of them leave the party, people like Khupe, Komichi, Mwonzora, Guti, Mudzuri even Biti and Sikhala have failed to garner significant political traction once they form their entity.

The lack of leadership was also on display last night when Cecilia Chimbiri tweeted "They do nothing just Keyboard warriors. Too much entitlement" The tweet has since been deleted but not before the Keyboard warrior screenshot and shared it.

I for one hope that she tweeted in the heat of the moment and doesn't reflect her opinion or the party's opinion about its followers. The power of social media can not be underestimated, its ability to fundraise if harnessed and the ability to change to hearts and minds of people can not be ignored or dismissed as "Keyboard warrior"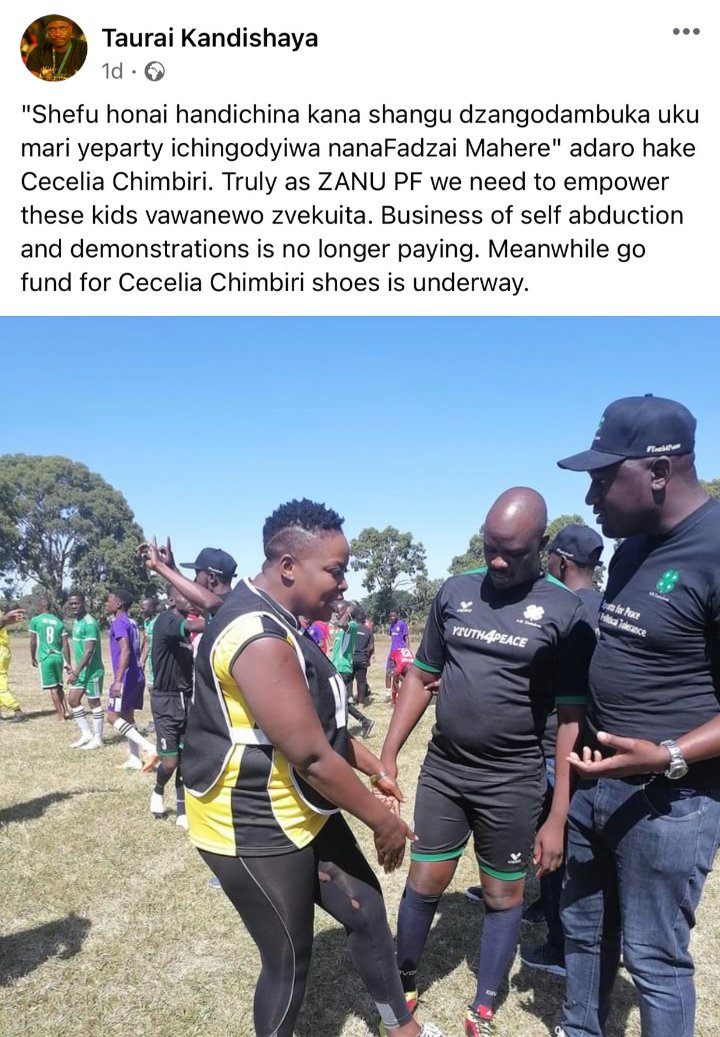 It all started on the 25th of May when CCC and Zanu organized a friendly football match for the Africa Day celebration. Apparently, this did not seat well with some supporters of CCC after Zanu PF NEC member Taurai Kandishaya trolled Cecilia.
CCC supporters queried why the leadership would organize such an event to give "clout" to Zanu considering the fact that Cecilia has been on record saying she was once "abducted" by Zanu PF members – allegedly. She started blocking everyone who was criticizing her.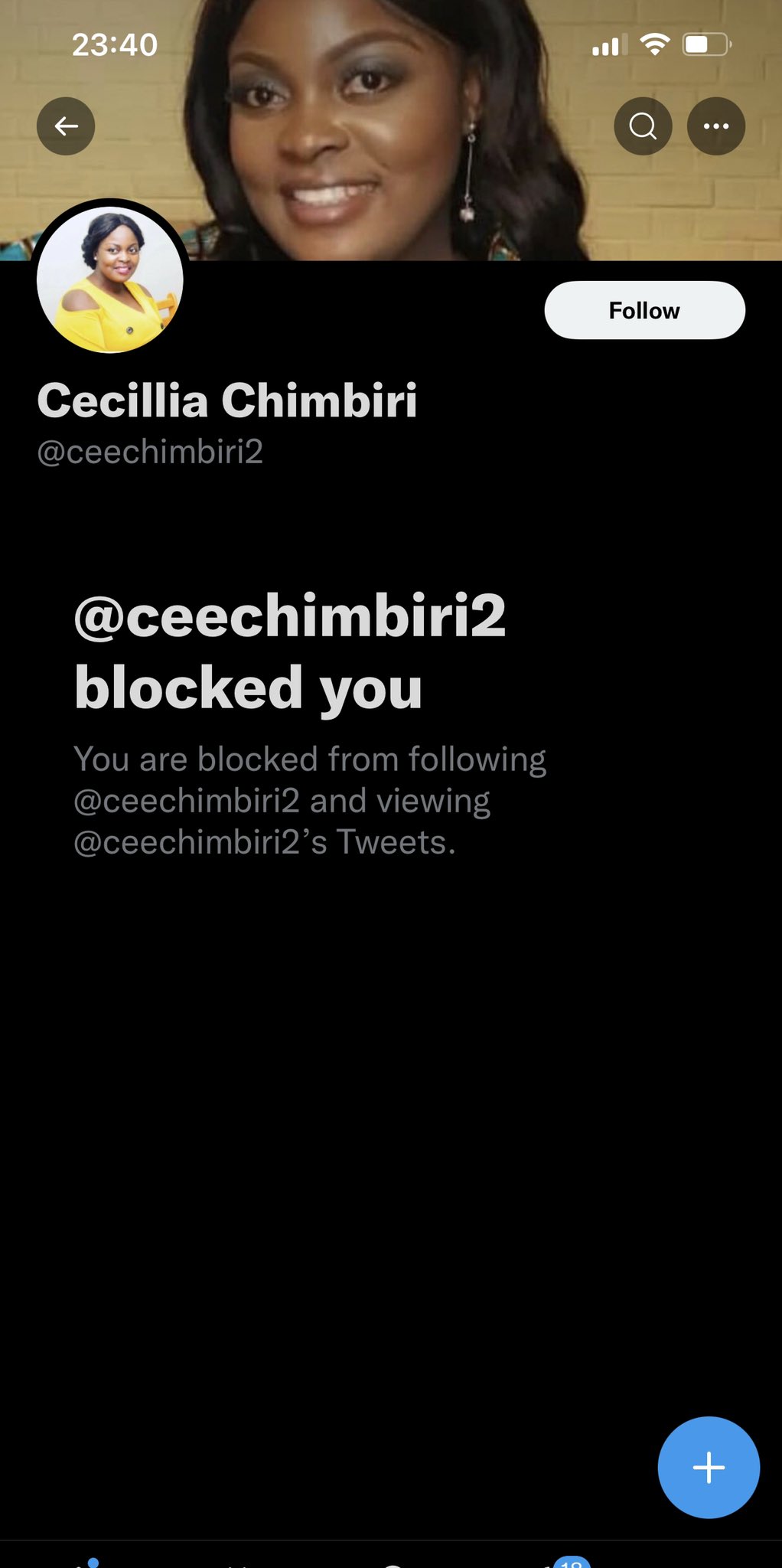 With a significant number of its supporters in diaspora, CCC leaders should be utilizing social media to fundraise, buy party equipment, and the likes but if the mindset of some leaders is to dismiss them as keyboard warriors, 2023 will be an eye-opener for many.