More often than not , when an artist stop recording content or making hits the fans particularly Zimbabweans like to say , the artist is finished or as some like to say it in shona "Apera"
This is demeaning and crush the confidence of the artist , his or her creativity , dwindle down the public support and end up being a self fulfilling prophecy. In some cases the artist will be going through a lot to try and bring the best to the fans.
Who wouldn't want to be the best in the game ? Above all this is the livelihood of the artist but due to difficult circumstance the artist find him or herself in a quagmire they cant get out of easily.
One of the most amazing voice in Zimdancehall music popularly know as Celsius stopped recording music two years ago after Jacaranda Media Group produced documents whose authenticity he denies saying he never signed such. The alleged agreement took away Celsius' rights over his music, voice, photographs, likeness, sound and name!!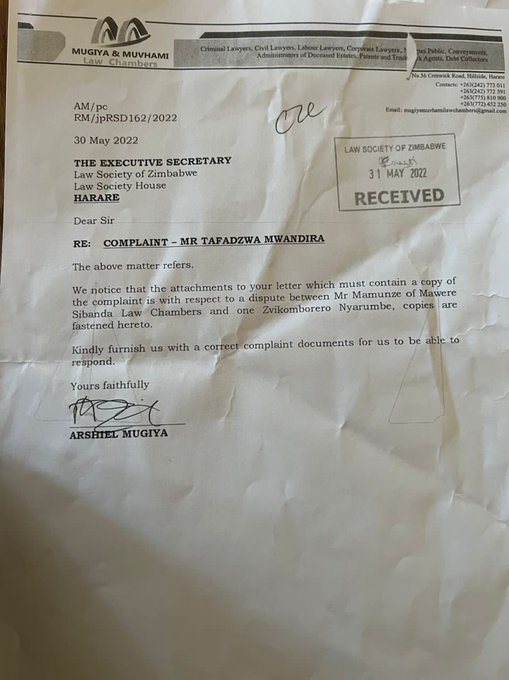 The said group has been benefitting from Celsius' work for years and some lawyers engaged to deal with the matter have not been through enough to get to the bottom of it because of some political connections among Jacaranda members.
Some of the promoters in the industry have also failed to fulfil their contractual obligations even after getting paid a lot of money. Celsius' paid around US$500 to one Plot Mhako who has also allegedly not done what was agreed.
Now Celsius is seeking legal assistance to make sure that this cancer in the art industry is cut off once and for all and make sure that he get all his voice , music , likeness , photo copyrights back.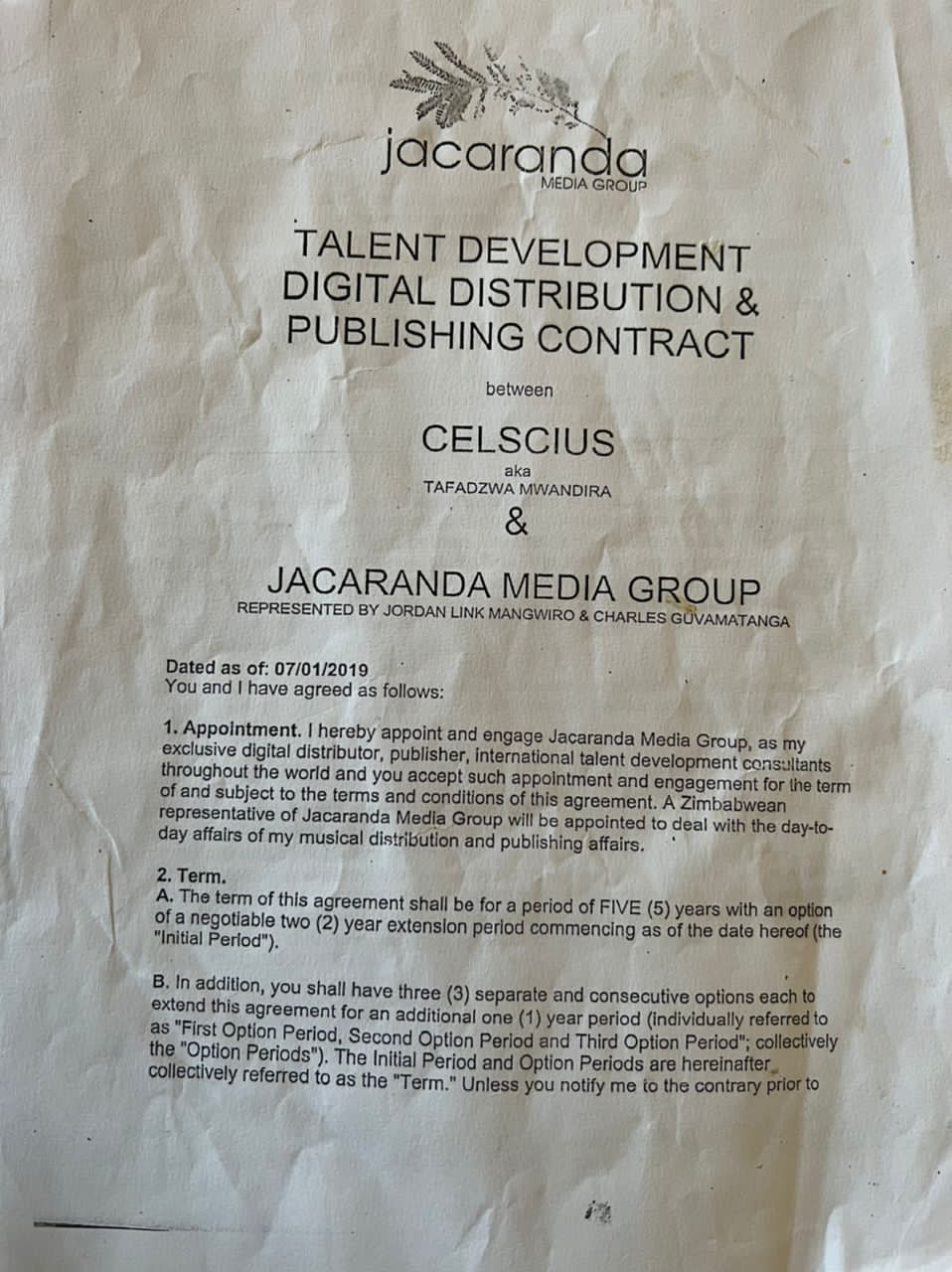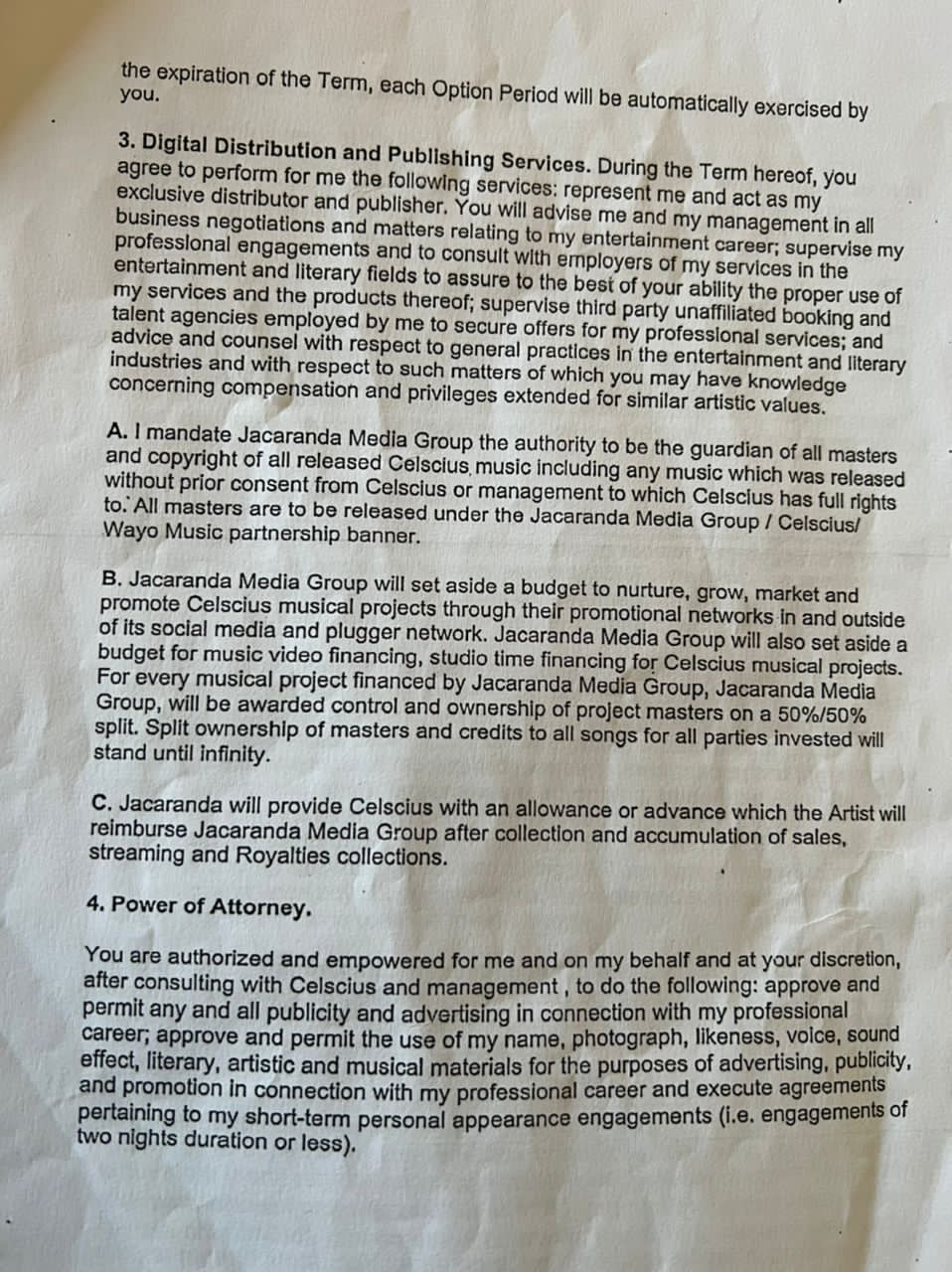 Celsius is not finished , Celsius is serious about his music but some people want to leach on his talent.