Snake Island has had a surprisingly significant impact on the conflict in Ukraine for a rock that is only twice the size of Alcatraz. When Russia's Black Sea flagship, the Moskva, arrived at the citadel's borders to demand the surrender of its small guard post, the fortress was already a target. The garrison's infamously rude denial became into a national anthem. The rock also gained additional defensive significance for Russian ships in the Black Sea after the April sinking of the Moskva. The island was strengthened with new anti-aircraft, missile, and radar systems in the days following the sinking. When it could, Ukraine reacted by utilizing fighter jets, Bayraktar drones, and anti-ship missiles. But the Russians stood their ground.
The island and nearby gas platforms that Russia apparently used as a radar and surveillance station were the target of an early-morning attack on June 20. The closest town, Vylkove, which is 35 kilometers distant on the mainland, was awakened by the explosions because they were so loud. The resident, Nikolai Izotov, claims that about 4.30 am, he heard over a dozen strong thuds coming from the direction of the rock. Sleepless evenings are nothing new to us, but this was different. A spokesperson for Ukraine's Southern Command, Natalya Gumenyuk, said that there was a "ongoing operation" on the island but declined to provide further information. Since then, Ukraine has intensified its attacks and used new, long-range weaponry to bombard the target. Numerous long-range missiles being fired towards Odessa in a ferocious Russian reaction suggests they are not pleased.
This fierce refutation of the story reveals a lot about the significance of Snake Island to Kyiv and Moscow. While it is challenging to determine which version of events is accurate, Sim Tack, an analyst with the US military consultancy Force Analysis, asserts that "Ukrainian missiles did, in fact, hit military targets" on the island. After the attack, Tack looked at satellite pictures of Snake Island. He stated, "We can see the effect of the attack." The allegedly destroyed Russian Pantsir anti-aircraft vehicles are also visible, however it's difficult to tell if they are still in use. The Ukrainian military has previously targeted Russian sites on the island. On June 17, Kiev asserted that a tugboat carrying supplies to Russian forces had been sunk. This came after Ukraine attempted to retake Snake Island in May by launching three offensives. The Russian military increased its presence there in response.
Nevertheless, the conflict over Snake Island causes some observers to scratch their heads. According to Jeff Hawn, a non-resident scholar at the New Lines Institute in the US and an authority on Russian military matters, "it has very little strategic value in terms of who controls the Black Sea." The most important feature of Snake Island is its proximity to Odesa; it is frequently referred to as a gateway to Ukraine's most important port. The owner of this plot of property effectively controls entrance to Odesa. Given that Ukraine once shipped over 4.5 million tonnes of food through Odesa each month before the port was blocked by Russia, Snake Island may therefore be essential to preventing a full-blown worldwide food crisis.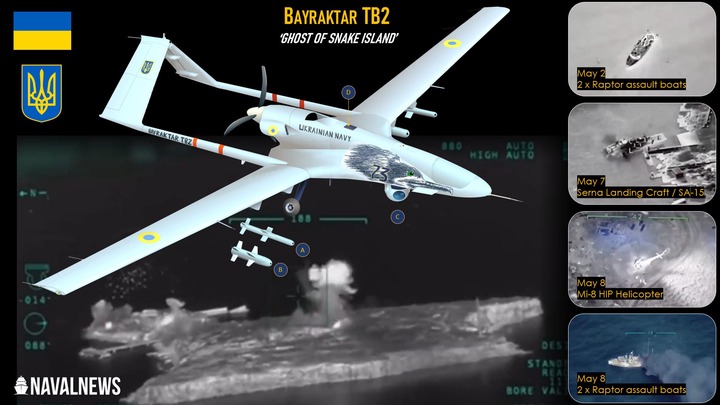 The military apparatus stationed there, however, is basically defensive and has a fairly short range, according to Tack, who argues that Snake Island's strategic importance is overstated in this regard. In the early stages of the Russian invasion, reports that the Russian warship Moskva had ordered the island's Ukrainian soldiers to surrender first brought Snake Island to public attention. The response, "Russian warship, go fuck yourself," quickly gained popularity as a pro-Ukrainian catchphrase.
According to Hawn, Snake Island has evolved into "a type of battle cry for Ukrainians, who regard it as a symbol of their fight against an adversary most people felt was stronger than them." Therefore, regaining Snake Island would be "a significant propaganda coup" for Ukraine. It would lead many to believe that Kiev had turned the tide of the battle in its favor. Moscow is well aware of this, and Hawn predicted that they will do "all they can to hold onto it." Thus, Snake Island has turned into a lethal prize for Russia. According to Tack, Moscow took it because it was "a part of the struggle for control of the Black Sea." However, Russia did not anticipate having to spend so much money defending such a little area of land.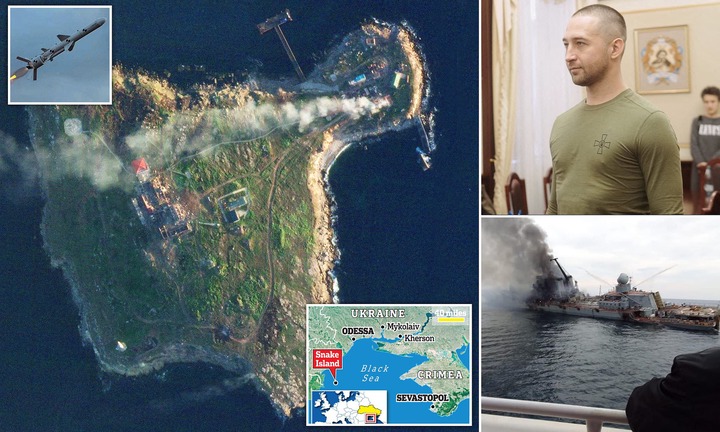 Because Ukrainian rocket launchers can see any boat that travels there, it is very difficult to maintain this island's supply, according to Tack. These are assets that Russia must take away from the conflict's other fronts, most notably the Donbas. Snake Island's significance goes beyond mere symbolism. Snake Island can also be thought of as a "static warship that cannot be sunk" in light of the sinking of the Moskva, the Russian navy's flagship in the Black Sea, in late April, according to Hawn.
Snake Island is a warship-like observation station that can be used to target passing ships and aircraft and track enemy movements. In order to prevent Russia from using Snake Island as a base for an amphibious assault, Ukraine must likewise maintain a close eye on the area. "Snake Island is viewed by the international community as a clear target for Ukrainian artillery. Therefore, by repeatedly attacking it, Kiev is demonstrating that its force can contend with Russian dominance in the Black Sea, claims Hawn.
However after 4 months battle Russia announce that they are "leaving" the island as a gesture of goodwill to Ukraine. But Ukraine is declaring a victory in the battle of snake Island a third after winning the battle of the capital Kyiv and the second biggest city Khakhiv.
Source:
https://www.dailymail.co.uk/news/article-10968523/Humiliation-Putin-Russia-ABANDONS-Snake-Island.html