Corazon Kwamboka clearly knows how to use her volumptous figure to generate comments from her fans on Instagram, and she's done it one more time. Frankie and Corazon took turns spending time with their son for his birthday. This time with bikini pictures taken on the beach that don't give much room for the imagination. The pictures almost instantly caused a frenzy among the admirers, with some of them adoring it while others finding it cringeworthy.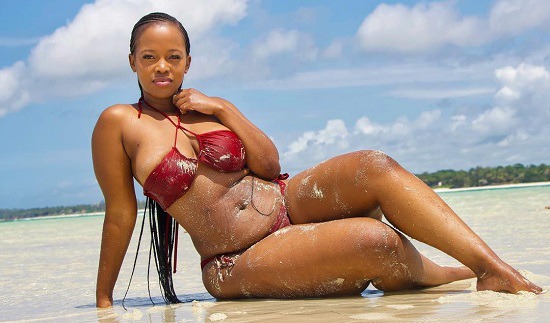 The socialite and influencer uploaded a remarkable photo of herself displaying her coconut-sized breasts, first in a sophisticated low cut beachwear attire and then in an undersized scarlet bikini while spending an afternoon on the beach coast. The photo was posted on social media. The feedback on the photographs ranged from compliments on Corazons' beautiful beach physique to suggestions that she should have covered up more than she had in the pictures. In spite of this, though, the criticism does not disturb Corazon.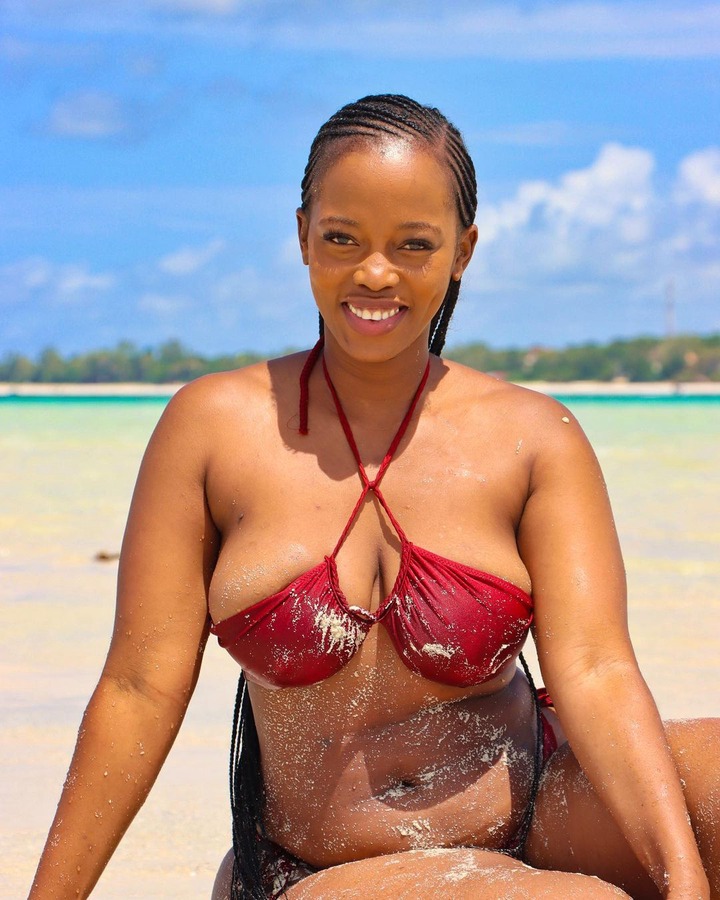 She sacrificed some of the quality time she had set aside to enjoy her vacation in order to respond to the trolls by posting the following message on social media: "The only thing you should stop wearing after the age of 30 is the weight of other people's opinion." The vacation that Corazon is taking right now is with her son Taiyari Kiarie, who she has with her ex-boyfriend Frankie. They are celebrating the child's second birthday here in Diani. She said in her post, "Vacationing with my two-year-old boss." She has also posted a number of stories on Instagram during their vacation together as mother and kid in Diani, including one in which Tai experiences his first encounter with monkeys.