I slept through the war's commencement, which is embarrassing. I was woken at 4am by a London radio station requesting for opinion on the invasion and walked out on my hotel room balcony in Severodonetsk, Luhansk, to listen for explosions. Overcast, predawn blue sky. Singing birds. Silence else. Before returning to the balcony, I checked the news again. Nothing. Silence. no gunfire No tank rumblings. What do? If I could hear something, I could report it or flee. Serhiy Gaidai, governor of Luhansk, listened incredulously as I recalled that morning.
A Russian Kalibr cruise missile hit the airport that morning. You heard it, it was loud. He said, "Everything began then." Alright. In six months of battle, it's impossible to tell what's happening. Misinformation abounds. Soldiers seldom see the adversary. Sound tricks a scared mind. Later, I met a woman who heard a "far thump" in Bakhmut, Donbas. She didn't think much of it, rode out of the courtyard, and saw an airstrike had destroyed her building's street-facing wall. Her third-floor kitchen was like a furniture shop. Nobody died.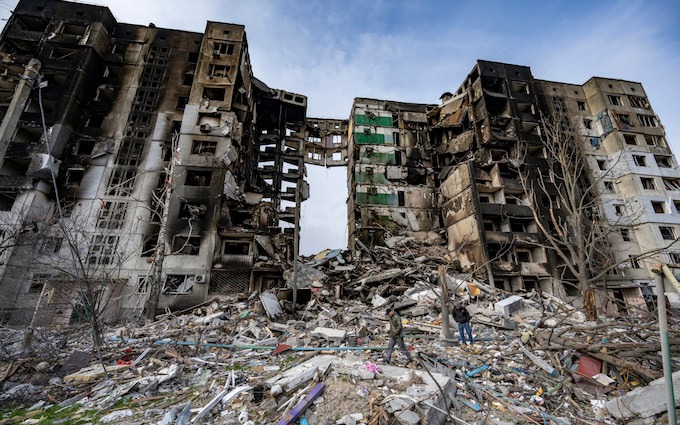 The morning of February 24 altered everyone it touched, including foreign correspondents. Expert on the Russian security state Mark Galeotti called it a "death of optimism" Begrudging acceptance that there will be a Cold War as long as Vladimir Putin is in power has replaced the assumption that political issues were just a blip. Politicians and diplomats are still trying to explain this painful and expensive historical transition to their voters.
In Russia, where I lived for 10 years, the post-Soviet democracy experiment is over. During Vladimir Putin's tenure, Moscow and other Russian cities blossomed with innovation, opportunity, and optimism against a tide of nationalist authoritarianism. Now, the lengthy and often-ridiculed debates about whether Putin is a fascist look ludicrous. Why argue? Many Russians support Putin's military mania. Others have left. Some have returned, despairing of starting over overseas. Most have engaged in "internal migration," or fleeing into their own heads since they can't leave the nation.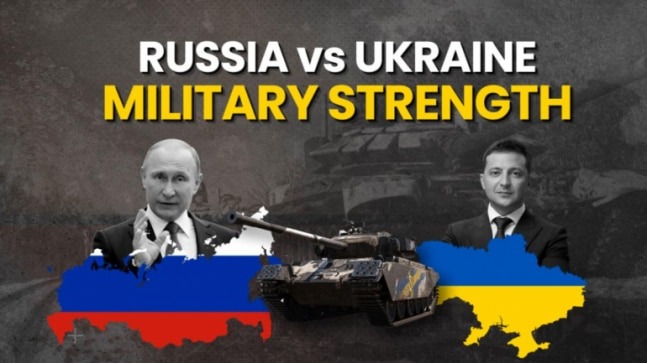 This week, Ukraine blew up a military airbase in Crimea. Thousands of terrified tourists fled the peninsula as mushroom clouds rose. Black/white/light/dark No one suffers like the Ukrainians. Nikita Rozhenko, a Kharkiv municipal councilor fighting on the Izyum front, says, "Shock?" when asked about February 24. People live before and after. Those who stayed in Ukraine will change. They've changed. They're terrified and suffering, but they don't comprehend those who stayed. When we return, we'll have enormous problems." Fixer Ilia Novikov agreed.
As a civilian nightclub organizer, he remembers when traumatized soldiers started showing up in Kyiv clubs after Russia invaded Crimea and the Donbas. Physical and psychological post-war reconstruction will be harder this time. Serhiy Gaidai, like many, didn't have time to contemplate in February, not even if Ukraine would win. As the Russians overran eastern Luhansk, he organized evacuations. With time to think, he's observed some changes. Personally, he's a Tolkienist. He says the fight pits light against darkness. In updates and public comments on IM Telegram, he calls the enemy orcs.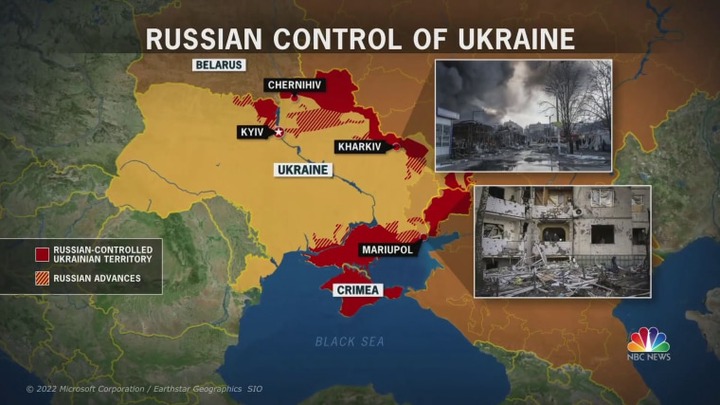 He read Lord of the Rings with "great delight," although word choice is "not cerebral." They're that to me. Semi-animal entities who only destroy." "Since the war, I only see black and white. Good or awful." Good and evil, light and darkness "are at war" War lacks nuance. Win with legends. The dirty details and moral concessions will come later. This is why a recent Amnesty International report accusing the Ukrainian army of harming civilians generated such a stir.
The savagery in Ukraine has given its people an iron-hard sense of dignity. Fear, adrenaline, and sleep deprivation for six months cause tension. Gaidai says the early unity has given way to a feeling, familiar from the eight years of fighting in Donbas, that the war is "over there." In western Ukraine's Lviv, which is overrun with migrants, foreign diplomats, journalists, and relief workers, there is a sense of irritation, especially when wealthy Kyivans park their SUVs on the city's small, overcrowded cobblestone streets. More than one irate Kyivan suspects prices were raised to exploit capitalists.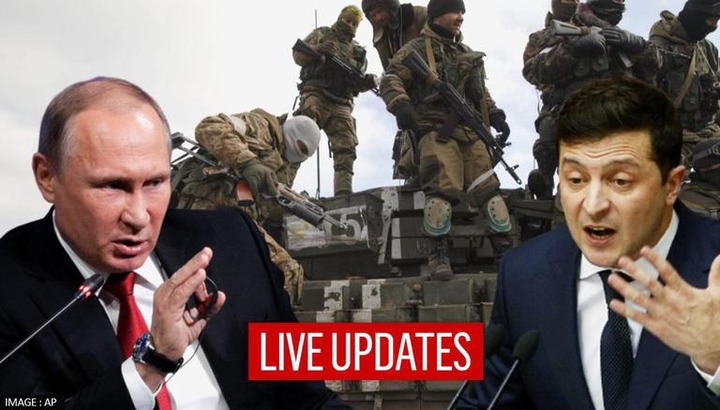 Someone thought battle would teach Lviv compassion. When the assault on Kyiv began in February, a friend escaped west. I think Lvivians should be banned from Kyiv after the war. This idea is popular. Mariupol activist Irina Prudkova showed me around before the invasion in February. "They're war naive," she said. She's used to explaining that Russian-speaking Donbas volunteers and troops have fought for Ukraine since 2014. She stated it was strange how quickly allegiance shifted in her hometown on the 24th. "People I believed would defend Mariupol for Ukraine now work for the Russians.
Those who were always for Russia and called me a Banderite now fighting for Ukraine, she said by phone from Ternopil, a west Ukrainian city where a friend offered her a room. She has no time to philosophise about the bizarre loyalty inversion. Her hometown was destroyed. Neighbors said the FSB (the KGB's successor) looted her apartment after the city fell. Her and her husband Alexander's identities are on Russian soldiers' arrest lists at checkpoints. Bucharest resident sees a wrecked Russian tank. If they hadn't escaped in the first week of the conflict, they would be in prison or shallow graves with bullets in their brains and chained hands.
No one has any illusions about Russian methods in occupied territory after the March tragedy in Bucharest. She's living from a suitcase. Alexander, a laconic car technician who drove us around the muddy southern frontline, is now in the army. She says she'll never relax again. "We'll have much to do after victory. Rebuild Mariupol. Traitors must be dealt with." Ukraine will win. Only time remains. Winter's length The battlefield is slow in late July. The Russians have abandoned Kyiv but continue to attack Kharkiv. Northern and eastern neighbourhoods resemble 1980s Beirut. There have been big explosions in or around the city every day this week.
In Donbas, the Russians have abandoned Slavyansk but are still fighting for Bakhmut and Avdiivka. The former's suburbs are reportedly warring. Ukrainian Himars rockets have considerably interrupted the artillery barrages that used to light up the whole front, but bombardment is still intense in focused areas of importance. In the southern plains around Kherson, the Ukrainians are positioning for a counteroffensive to crush the Russians' west bank Dnipro bridgehead. Russian reinforcements arrive. A spoiling operation is rumoured near Zaporizhia.
An airstrike outside Kharkiv wounds a lady. Gaidai predicted an August counteroffensive in May. Now he predicts, "[The fight] will last till next summer." We've stopped the Russians, but we lack counteroffensive forces. That's time-consuming. Long winter. To push the Russians back, Ukraine needs fresh, highly trained brigades, enough tanks and artillery, and staff officers at headquarters who know how to launch combined arms offensives. Western allies back it. 10,000 Ukrainian soldiers are trained in England's north. Recent additions include Canada, Denmark, Finland, Sweden, Norway, Germany, and Latvia.
Russia is also raising new divisions. Last week, Western diplomats acknowledged that Russia is preparing a 10,000-15,000-man army unit near Nizhny Novgorod. Russian online sleuths Conflict Intelligence Team hope to deploy next month. This war won't be won or lost by a Napoleonic masterstroke in an era of goldfish-bowl aerial and electronic observation. Surprise is difficult. It will be won on manufacturing shop floors, like the big 20th-century battles. Time is definitely on Ukraine's side in its economic battle. Putin shrugs off sanctions, citing a strong rouble and rising oil and gas exports.
A Yale University research that compared the Russian government's official assertions with other data found that the Kremlin cherry-picked its numbers and made huge interventions to cover up the truth. Russia was headed for "economic annihilation," it said. Over 1,000 foreign enterprises providing 40% of GDP have left. Domestic production has halted. And that's before cutting gas flows to Europe. Sanctioned and unable to import vital parts for its modern military systems, Moscow's army will be outgunned and outmanned. The end may come suddenly, as the 100 days of Allied gains that ended WWI, or slowly, like the Soviet retreat from Afghanistan in 1989.
Putin or his successor will negotiate from a position of vulnerability if the West keeps its promises. Theoretically. It will be enormously expensive, requiring sacrifice from Western governments and citizens. Investments and financial commitments are needed to keep the Ukrainian economy afloat. It will require new production lines and, in some circumstances, new facilities. Not fast.
Modern weaponry like Javelin anti-tank missiles and Himars GMLRS rockets are difficult to make. Jack Watling of the Royal United Services Institute, who follows the Ukraine war, thinks the West's defence ministers agree. The finance ministries think that's only done in wartime. They assume we're not at war." Video placeholder: dO6K-MqjKqA Is the West at war? If so, what does it seek from this war? Diplomacy is more complex than combat. Late last month, a senior Western source dismissed "Ukraine fatigue" in the Biden administration and pushed back on the perception that Germany is weakening. When asked what the US would accept as an endgame, the tone changed.
"They haven't decided which scenarios to focus on, let alone what the outcomes might be," one official added. "The US and West support a ceasefire and disengagement as a resolution" Even if, say, the conflict was stopped and Russia somehow held onto its current gains, in a re-run of the Minsk agreements that terminated the 2014-15 war? That's hardly a Ukrainian or Russian win.
The official said, "Nothing is off-limits." This misinformation is exasperating while people die in Donbas. But there are good grounds for refusing to identify war aims. This preserves unity by avoiding discussions between Western capitals about an acceptable peace and gives politicians flexibility to manoeuvre when battlefield circumstances shift. Putin hopes to split his foes ahead of the winter energy crisis. Smoke signals are already erected. Former German chancellor and Putin buddy Gerhard Schroeder told Stern in August that "the Kremlin wants a negotiated conclusion."
It's a worthwhile gamble for the Kremlin. A ceasefire would likely lock in Russia's territorial gains, deprive Ukraine of crucial industrial and agricultural sectors, and force the West to lift sanctions. Russians flattened Novoselovka, a settlement outside of Chernihiv. It's probably hopeless. Even after six months of misery, Ukrainians aren't ready to accept a Kremlin-approved solution. President Zelensky called Schroeder, who sits on Russian oil and gas boards, "disgusting." Western governments, notably British ministers and officials, believe Ukrainians will select victory terms. This catchphrase doesn't answer fundamental questions.
Galeotti, who has briefed American and British officials, says it's used to sidestep deeper talks about Western interests and what we're ready to support. Nobody believes Western nations will quit supporting Ukraine. Where are you on the thoughts-and-prayers-to-all-the-Western-military-kit-you-want-and-all-the-financial-assistance-necessary spectrum? he asks. "The slider will probably go down at some point."
Maybe. After waking up in Severodonetsk, I returned to Britain with an identity issue. Like Rozhenko, I went through a looking glass on the 24th and didn't expect anyone to comprehend. Ukrainian flags were everywhere. Wealden communities in Kent and Sussex resembled Donbas checkpoints with Norman churches. For now, the flags fly. Gaidai worries about winter and Western support. "But I won't worry about Prague or Vienna coffee prices." Russians halt when stopped. If they're stopped in Ukraine, great."