A procession of demolished Russian military vehicles is winding through Kyiv as an apparent jab at Vladimir Putin's men, who failed in their attempt to do the same. With the procession of rusty tanks, Ukraine is reportedly "trolling" the Russian president, who supposedly prepared to stage his own victory parade in the capital. According to reports, the Kremlin had established plans for the march, and some Russian officers had even produced ceremonial uniforms.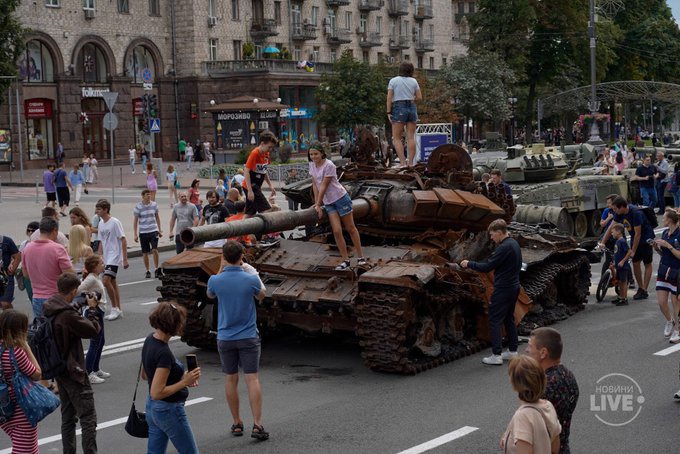 In March, however, Russian troops were forced to halt their attack on Kiev and redirect their efforts to the east of Ukraine. Saturday, residents went to the capital's center to observe the procession of abandoned automobiles left behind following the Russian retreat. It precedes the Ukrainian independence day on August 24. Locals were observed inspecting and photographing the tanks while youngsters climbed on top of them.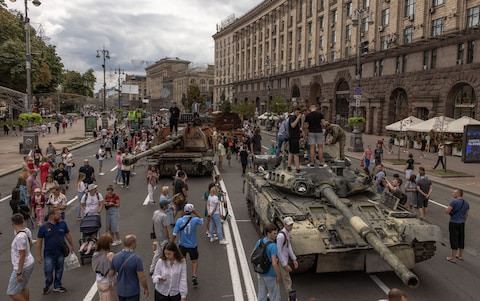 The march follows previous morale-boosting exhibitions of Russia's abandoned and decommissioned military weaponry. As a sense of normalcy returned to the city in May, people of Kyiv congregated in Saint Michael's Square to view tanks. In other demonstrations, tanks have been paraded around cities in Ukraine and overseas.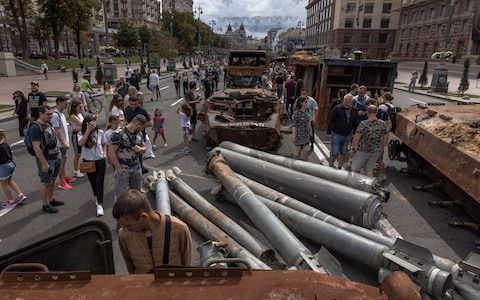 In July, two tanks were displayed on the historic Castle Square in Warsaw. The tracks of the T-72 tank and 2S-19 self-propelled artillery still included grass and mud. Before being displayed in the Polish capital, these cars were captured by Ukrainian forces near Kiev and the northern city of Kharkiv. "For Your Freedom and Ours" was the title of the Ukrainian and Polish governments' joint endeavor. The tanks are scheduled to travel to Lisbon and Madrid at a later date.