During his unannounced visit to Kiev, Boris Johnson urged Britons to pay higher gas prices because Ukrainians are "paying in blood." As he met with Ukraine's president Volodymyr Zelensky today to commemorate the country's 31st year of independence from the Soviet Union, the prime minister promised £54 million in additional military aid for the war-torn nation. The support package contained unmanned missile and observation devices. He stated, "We also know that if we're paying for Vladimir Putin's atrocities through our energy bills, the Ukrainian people are paying with their blood." We are therefore aware that we must maintain our course.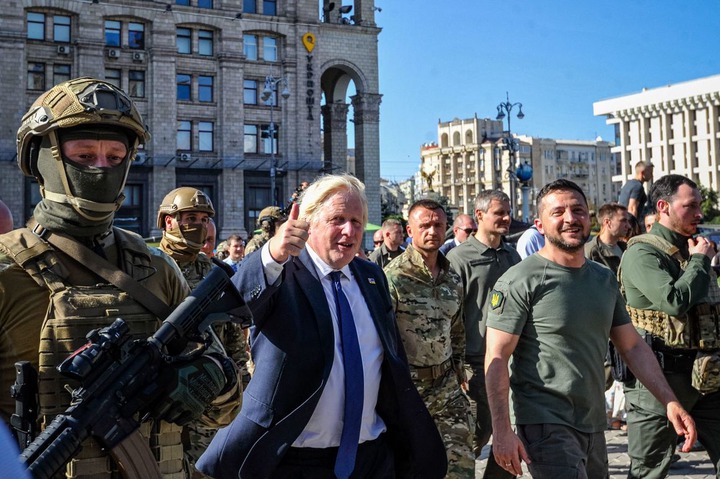 Because if Putin were to succeed, no country on Russia's border would be safe, and it would signal to every despot in the world that borders can be changed by force." According to the UN High Commissioner for Human Rights, 5,587 Ukrainian citizens have been killed in the war. His visit coincided with the 31st anniversary of Ukraine's independence from Moscow and is expected to be his last before he leaves office on September 6. It coincides with the announcement by US President Joe Biden of a record $3 billion armament package for Kiev.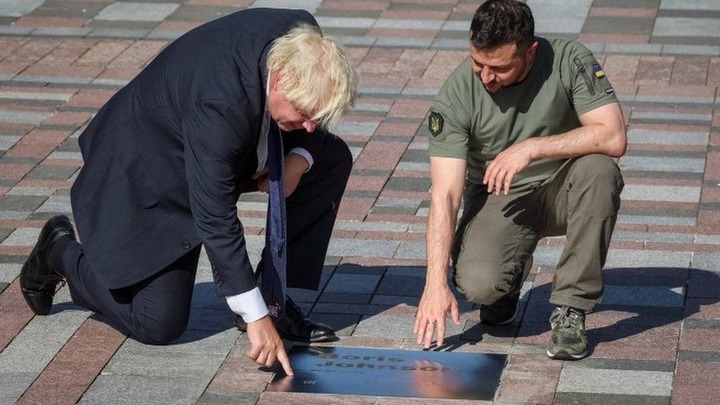 Secretary-General of the United Nations Antonio Guterres described the six-month anniversary of the beginning of Russia's conflict in Ukraine as a "sad and tragic milestone." During a special meeting of the UN Security Council in New York on February 24 to commemorate the anniversary of Russia's invasion of its neighbor, the UN chief described the six months of conflict as "devastating," adding that he remained "gravely concerned" about military activity near Europe's largest nuclear power plant in southern Ukraine.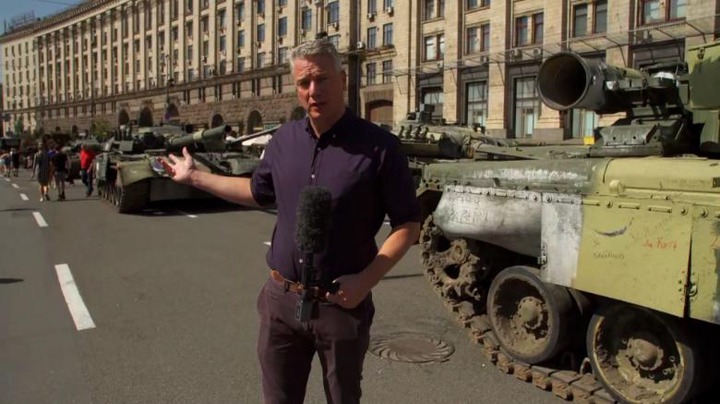 He stated, "The danger lights are flashing." "Additional escalation of the situation could result in self-destruction. The plant's security must be maintained, and it must be reestablished as exclusively civilian infrastructure," he continued. The plant is seized by Russian soldiers and is under threat from Ukrainian fire, which Moscow blames on Kiev. Russia's military onslaught has slowed, according to the head of Ukraine's military intelligence, due of moral and physical tiredness in their ranks and a "exhausted" resource base.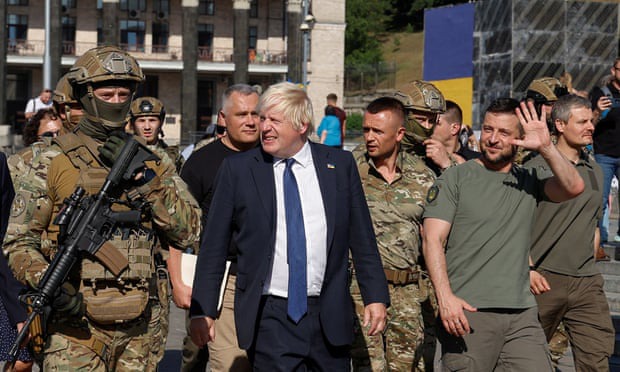 The statement made on television by the head of the Defense Intelligence agency, Kyrylo Budanov, was one of the clearest indications that Kyiv feels Russia's offensive strength may be dwindling. "Russia has significantly slowed the pace of its offensive. This is due to the depletion of their resource base as well as moral and physical exhaustion from the conflict, he explained. Earlier, Russian Defense Minister Sergei Shoigu stated that Moscow has intentionally slowed down its assault in Ukraine, citing the necessity to prevent civilian losses.