Toyota reckons it is the most overtly-sporty Hilux ever introduced here in South Africa. Thanks to the latest TV ad campaign, it directly connects to all the success that Toyota has had in the Dakar off-road race over the past decade. And in the metal, it has blended the bumpers from the Raider model (rather than the more "civilised" Legend model) and added a tough-looking black grille, a carbon-fibre-look crossbar, prominent air ducts, wider black wheel arch cappings, and various GR badges all around the vehicle. Optional are stick-on side flashes to give an even sportier presence, and these red flashes can be specified or deleted at the order stage when opting for this new GR Sport.
What I really appreciated about the new Hilux GR Sport is the wheel specification, which sees 17-inch rims fitted with higher profile tyres. The rims are finished in black to tie in the black accents elsewhere on the bakkie, but the higher profile 265-65-R17 rubber is specced to provide more confidence during brisk gravel road or off-road driving. Toyota admits that this, the second GR iteration, is a response of sorts to the enthusiasm generated by Ford's Raptor. But it is not to be seen as a direct Raptor competitor, especially as the next-gen Raptor will come with serious petrol-fueled, turbo V6 power.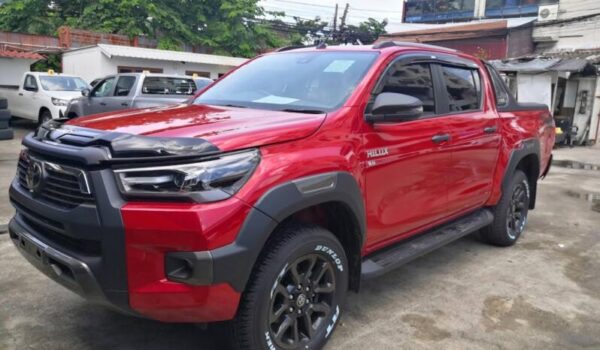 The engine on the latest Hilux is the familiar 2.8-litre four-cylinder diesel, as fitted to the Legend variants. But management tweaks via ECU calibration have seen maximum power rise to 165kW, a not insubstantial 15kW increase, and torque has ramped up from 500Nm to 550Nm. Along with the power increase, the six-speed automatic gearbox has been re-mapped, and paddle shifts are fitted.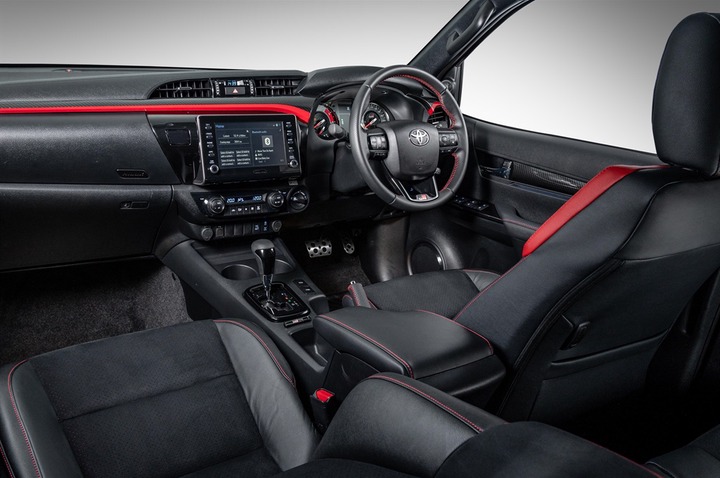 Stiffer spring and up-graded mono-tube dampers have been fitted to the GR Sport to offer greater ride control over rough terrain. For a large bakkie on twisty tar roads, the suspension provides excellent body-roll control. The setup is obviously not in the Raptor league, which uses extremely pricey Fox dampers on all four corners.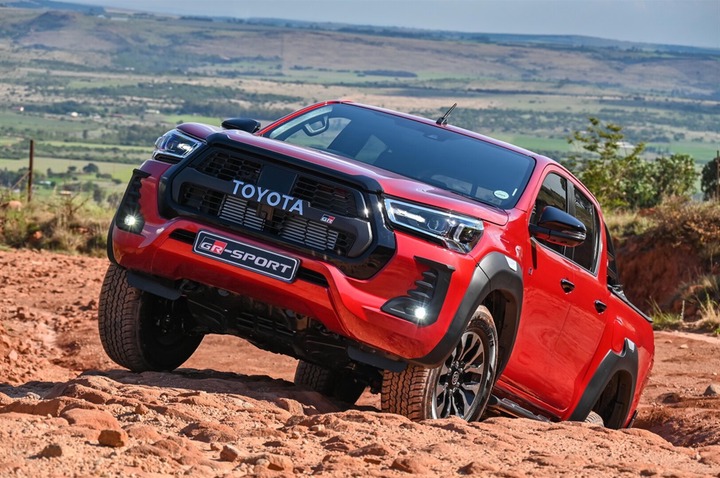 Then again, the GR Sport doesn't pretend to be a direct Raptor competitor and is instead Toyota's more-conservative nod to bakkie drivers who enjoy the thrill of driving as much as they enjoy the practical aspects of their vehicles. The interior changes on the GR Sport include some rather funky dash panels finished in bright red and carbon-fibre trim inserts. The red panels tie in red stitching, GR badges on the steering wheel, and red needles on the instruments.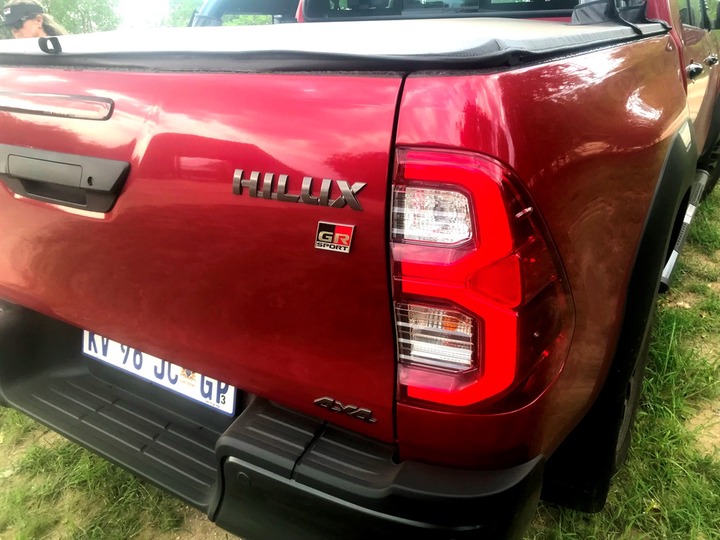 Further along the sporty route, the pedals are aluminium items with rubber inserts, and the seats have a sporty design with Alcantara upholstery inserts and GR badging on the headrests. The standard spec of the Hilux GR Sport is very much in keeping with Legend equipment levels, except for an auto-dimming rearview mirror and a JBL audio system. But there is a reverse camera, a panoramic view monitor and a bird's eye view of the vehicle's surround. Other niceties include an air-conditioned glove box and an infotainment system with Apple CarPlay and Android Auto functionality.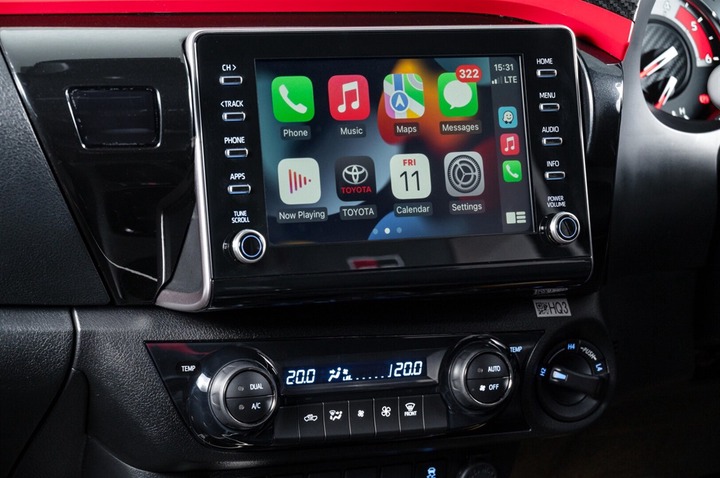 Safety equipment includes Adaptive Cruise Control, the afore-mentioned lane departure device (useful on long trips when you may get drowsy) and a pre-collision system. Performance wise, you won't notice a huge difference with the GR Sport, and Toyota only claims a 0.65 second reduction in 0-100 km/h time, while top speed remains at a (limited) 175km/h. But overtaking prowess is strong, and towing ability will benefit more from the extra 50Nm of torque. Towing loads are rated at 750kg (unbraked) and 3 500kg (braked), while the payload limit is 790kg.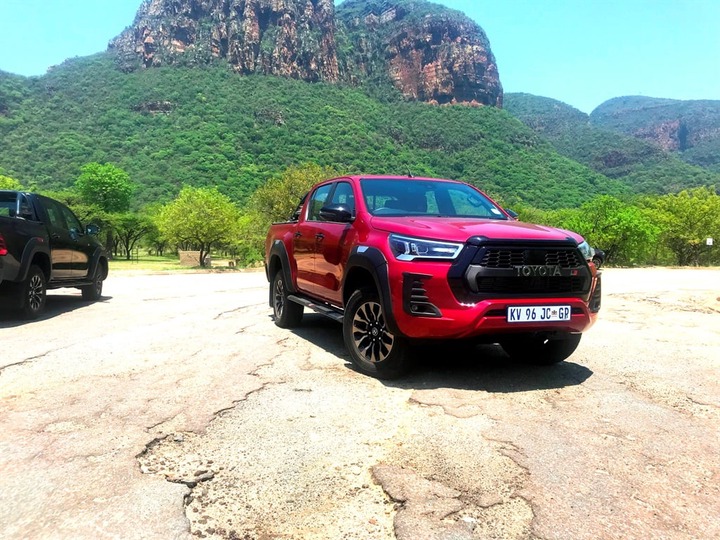 In summary, the Toyota Hilux GR Sport has sacrificed none of its legendary attributes, such as exceptional build quality, re-assuring under-stressed mechanical reliability and fine attention to detail that has made the Hilux brand a top-seller for around half a century in this country. And sales of Hilux in 2022 have seen Toyota's mainstay bakkie range outsell its nearest competitors by a vast margin once again.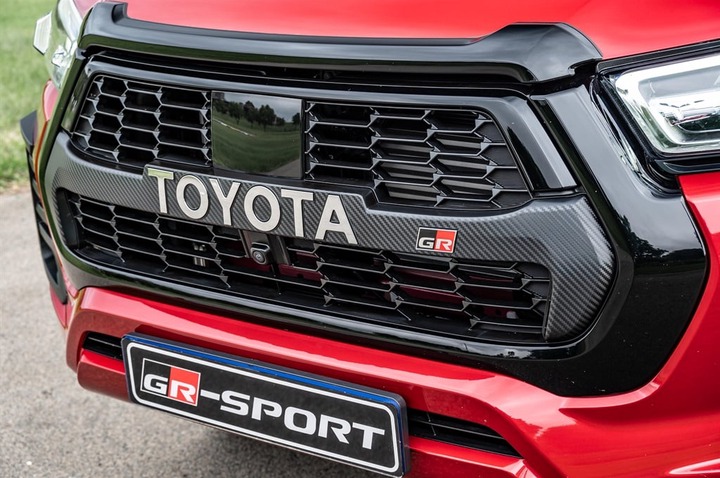 What the GR Sport variant will do is to entice new converts to the Hilux family, mainly because its sporty, tough appearance has been so well-orchestrated. And that's a scary thought for the likes of Ford, Nissan, Isuzu and other players in the Double Cab market segment. The Hilux GR Sport is only available in six-speed automatic 4X4 form, and the price is R865 400, with all the usual Toyota warranties applicable.