The latest FIFA rankings have been released following the 2022 World Cup, and there have been some significant changes as teams moved up and down the list. Argentina, the World Cup winners, have not yet reached the top of the FIFA rankings, but they have jumped to second place, with only Brazil ahead of them in first place.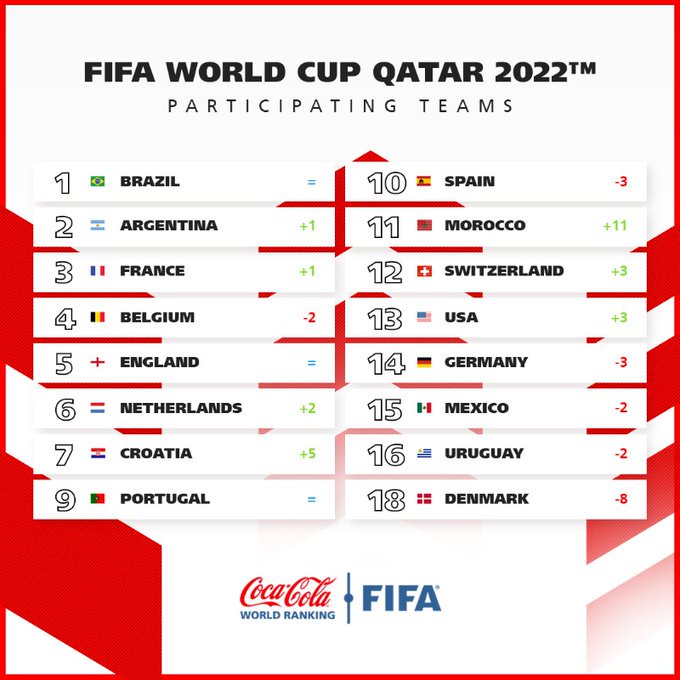 It is worth noting that the rankings are calculated based on the strength of a team's recent opponents, rather than solely on their performance in the World Cup. As a result, Argentina will overtake Brazil in the rankings if they win their next game and Brazil does not. Morocco has made the biggest move, rising 11 spots to 11th in the world.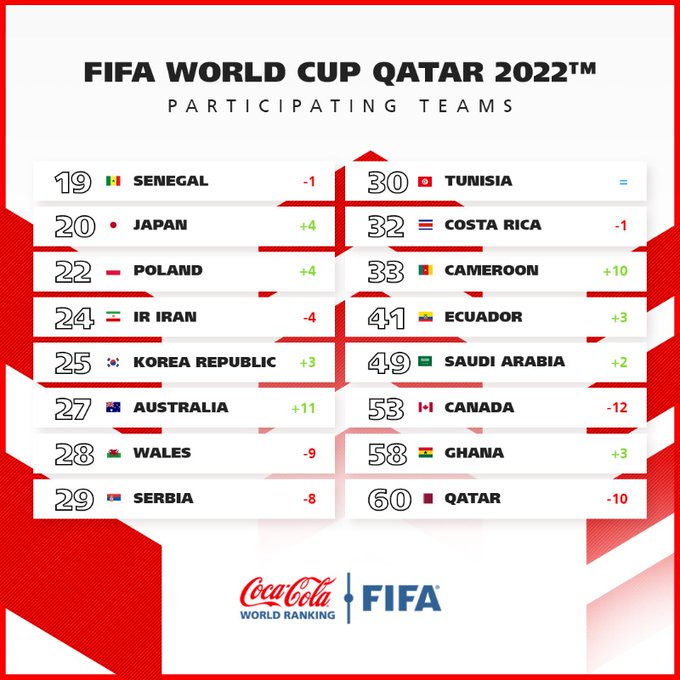 Japan has also moved up four spots to 20th, while the USA and Switzerland each moved up three spots, with the USA ranked 13th and Switzerland 12th. Australia has moved up 11 spots to 27th, thanks to their strong performance in the World Cup. Cameroon moved up 10 spots to 33rd due to their victory against Brazil in the group stage, while Belgium fell from second to fourth after their disappointing exit in the group stage.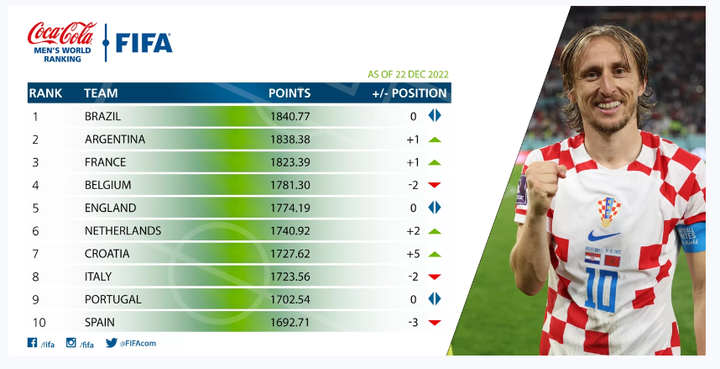 Spain, Germany, Mexico, and Uruguay all fell in the rankings, while Italy, the reigning European champions, dropped two spots after failing to qualify for the World Cup. Denmark fell eight spots to 18th due to their poor performance in the World Cup, while Iran, Wales, Serbia, Canada, and Qatar all dropped in the rankings as well. Canada saw the biggest fall of any World Cup team, dropping 12 spots to 53rd.
WARRIORS
We started the year at number 122 and we have slipped three places behind to number 125 after we were banned by FIFA for one year over administration issues. The same year in which we saw our stadiums being condemned as unsuitable to host any international match. When the ban is finally lifted we will likely ask Zambia or South Africa to use their facilities next year. Also a painful reminder of why our minister of sports Kirst Coventry is one of the worst-performing ministers in the history of Zimbabwe.