Choosing the best new vehicle in a given year is never the work of a moment, and always a deeply subjective outcome. The truth is that Hilux defines the local vehicle market. Product planners at German car brands know this all too well, as Hilux double-cabs have conquered some of the traditional A4/3 Series/C-Class customer base.
The contenders
There were impressive Chinese vehicle introductions during the year. Haval continues to surge in popularity with its crossovers, and its hybridized H6 is a very compelling vehicle. H6 hybrid matches the distinctive design, with generous equipment levels and a potent total system output of 179kW and 550Nm.But even with a price of only R669 950, the Haval H6 hybrid is not our best car of the year.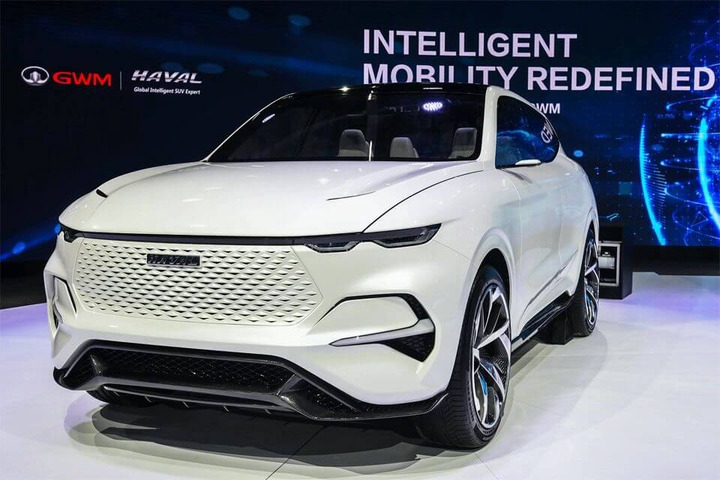 After pandemic and supply chain delays, Audi, BMW and Mercedes-Benz finally introduced potent electric vehicles, with credible driving endurance, to the local market. The issue is that all German electric vehicles are priced at ridiculous levels, disqualifying any of these from being our best car of the year.
That brings us back to Hilux. And specifically, the GR-S version, introduced in November. Not the most expensive Hilux on sale, but the most powerful. Its garish graphics and red exterior styling trim won't have universal appeal, but as an enhanced driving experience, GR-S is right on the money.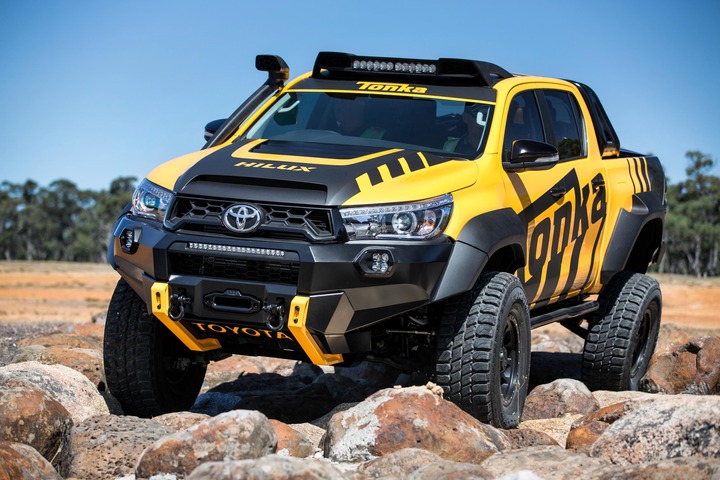 Making the best… better
Hilux owners rank highly on any customer satisfaction index. Their bakkies perform as expected, and the residual values are class-leading when it is time to trade. Nothing in life is perfect, though, even a Hilux. If you asked most Hilux double-cab owners what enhancements they'd desire, it would be more power and better stability. Zimbabwean bakkie owners always desire more engine performance. It is a reality of double-cab bakkies increasingly functioning in the role of family vehicles, used for long-distance driving and touring.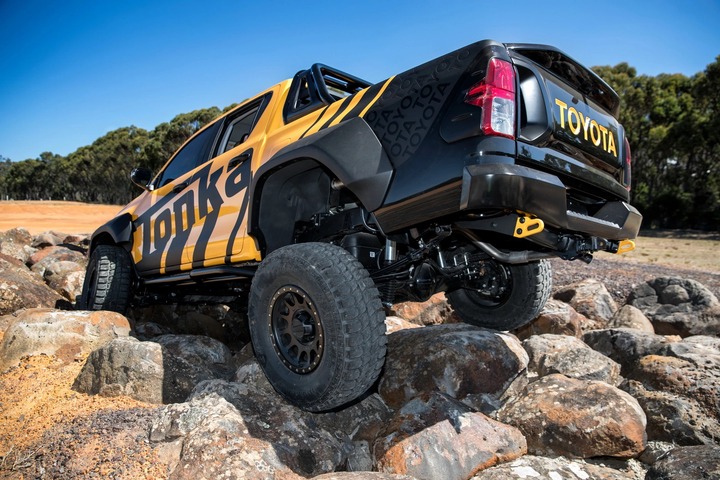 Why double-cab drivers want more power
When you encounter slower trucking traffic at highway speeds, your overtaking margin of safety is a function of engine power. That is why VW had such success with its first-generation Amarok V6 among local buyers. With Hilux GR-S, Toyota answered the call for more engine power and better overtaking performance. Instead of merely liberating the engine control software, GR-S features improved hardware with a new ECU module. This boosts power to 165kW, and torque is up by 50 units to 550Nm. For amateur bakkie experts, those numbers will have resonance.
Tabulate the gains over a standard 2.8-litre Hilux turbodiesel engine, and you'll notice that Hilux GR-S has similar outputs to VW's original Amarok V6 configuration. With GR-S, Toyota has theoretically delivered V6 engine performance to its local Hilux range, which is a huge deal.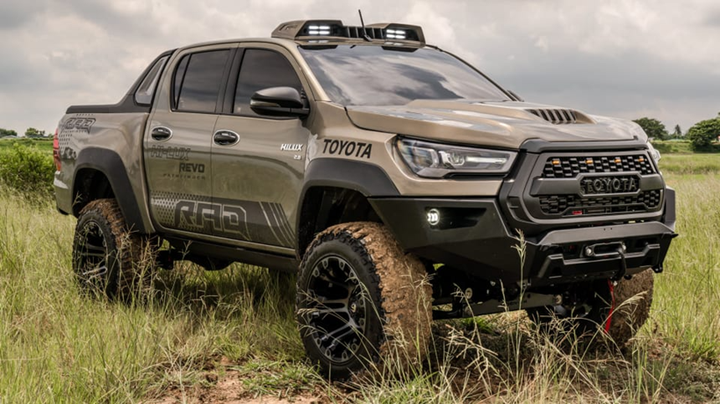 Balancing that power increase with better stability
It's not only the enhanced throttle response and Hilux GR-Sport's more confident overtaking urge at cruising speeds, that makes it our best vehicle of the year. Bakkie ride quality remains an issue for most owners. Double-cab bakkies are designed to ride best with a lot of weight in the loadbox – which is never the case for most owners. Unladen bakkies have poor ride quality and can exhibit dramatic nose-dive under heavy braking.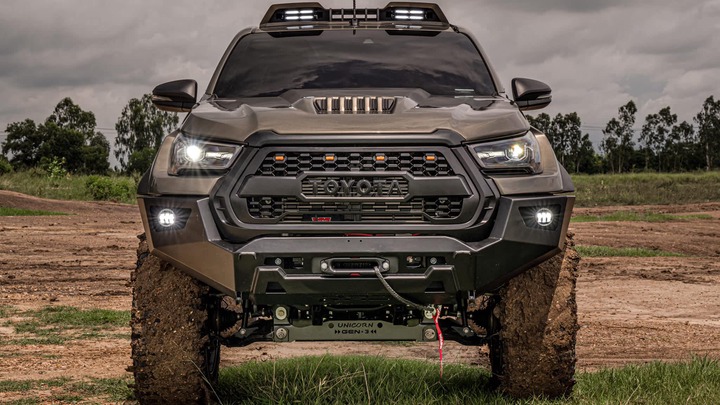 Hilux GR-S features an upgraded damper and coil set, with stiffer springs and monotube shock absorbers. The gains are superior tracking stability at speed and reduced brake dive under severe deceleration. So yes, it has more engine performance and a commensurate improvement in dynamic driving stability.
Hilux GR-S is not the most expensive Hilux, either. It is effectively a Raider specification 2.8 GD-6 4X4 auto, with a significant engine upgrade and better suspension. Exactly what most Hilux owners want. Zimbabwe's most popular vehicle with valid hardware upgrades instead of superfluous cosmetic sticker kits. That is what Hilux GR-S is and why it must be our best new vehicle of 2022.