Lamborghini Celebrates the End of its Naturally-Aspirated V12 Era with One-Off Autentica Roadster and Invencible Coupe. Lamborghini has marked the end of its naturally-aspirated V12 era with the creation of two bespoke supercars, the Autentica roadster and Invencible coupe.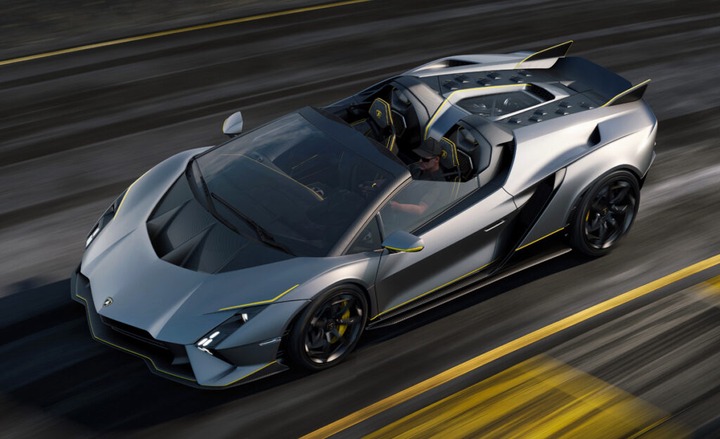 These will be the last cars by Lamborghini to be powered by a 6.5-liter, 12-cylinder engine mounted behind the seats, delivering an impressive 574kW and 720Nm. Both models are expected to have a top speed of over 350km/h and a 0-100km/h sprint time of less than 3 seconds, thanks to the same powertrain as the Aventador Ultimae.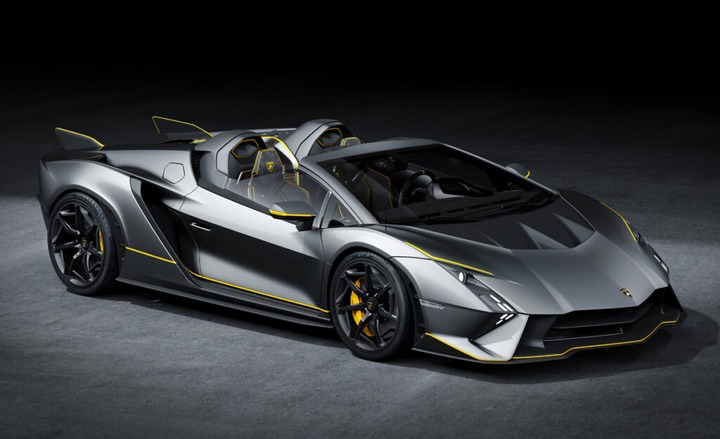 The Autentica and Invencible were designed by the manufacturer's Centro Stile department with the goal of showcasing maximum creativity within the V12 platform. The owners were involved in the design process from the beginning, ensuring personalized and truly unique creations. The bodywork pays homage to some of Lamborghini's most iconic models, such as the Sesto Elemento, Reventon, and Veneno.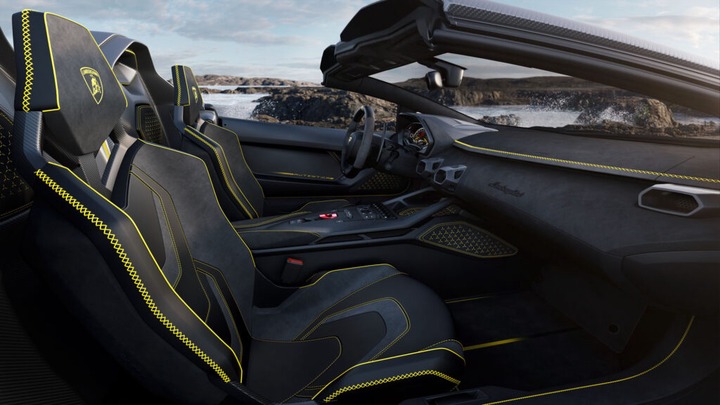 Both cars feature the same carbon fiber monocoque as the Aventador and boast full-carbon bodywork with aerodynamic elements tested in motorsports. The designers have also incorporated the brand's signature hexagonal motif into various design elements, including the front and rear daytime running lights and the triple exhaust tips made from Inconel, a high-performance steel alloy.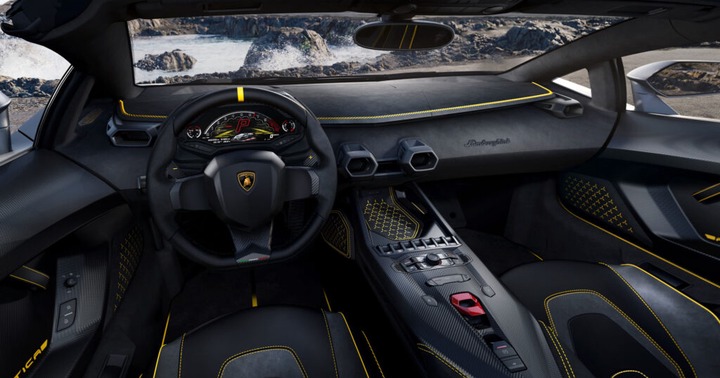 Individuality was also a key factor in the design of the Autentica and Invencible. The Autentica features Rosso Mars brake calipers, carbon fiber wheel fairings, and scissor doors with hexagonal tricolors as a tribute to the Italian flag, along with a front splitter, motorsport-inspired rear wing, side fins, integrated roll bars, and Grigio Titans paint with Matte Black details and Giallo Auge livery.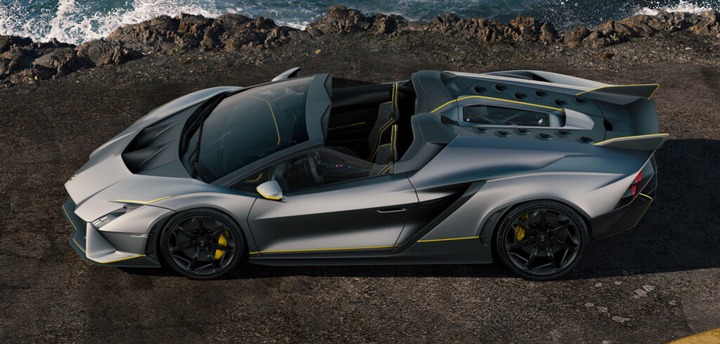 The minimalist interiors of the new Lamborghinis feature six-sided 3D-printed aircon vents and a digital readout with dedicated graphics for each car. The cockpit is framed in carbon fiber and features no instrumentation on the dash to emphasize the lightness of the cabin and enhance driving enjoyment. The coupe is characterized by a dominant red hue with carbon-look panels, Rosso Alala leather upholstery, Nero Cosmus Alcantara, and a Lamborghini logo in Rosso Efesto on the dash, while the roadster boasts Nero Ade leather finishes and two-tone Nero Cosmus/Grigio Octans Alcantara.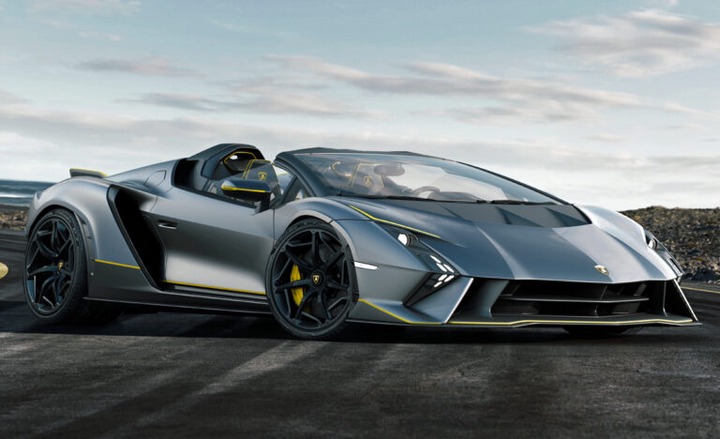 As Lamborghini pivots towards hybrid propulsion, these one-off supercars serve as a fitting celebration of the end of an era and the beginning of a new chapter in the brand's history. The first semi-electrified Lamborghini is expected to be unveiled before the end of 2023.